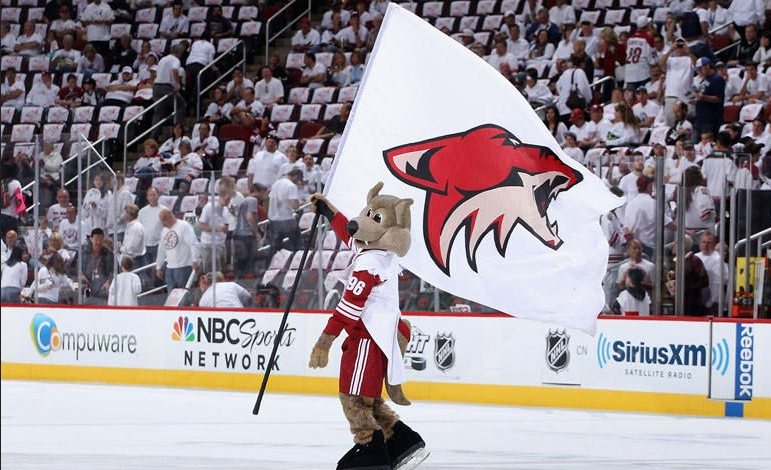 For many years, the Arizona Coyotes have been the laughingstock of the NHL, especially since they were forced to relocate to Mullet Arena that seats roughly only 4,700 fans.
The Coyotes have been trying to get a new actual NHL Arena, including having Commissioner Gary Bettman basically beg tax payers to cover the bill. The Coyotes want to build in Tempe's entertainment district and have filed a $2.3 billion claim against the city of Phoenix for breach of contract.
The city and Sky Harbor said the Tempe Entertainment District plan, which would include a new home arena for the Coyotes, could not include previously approved multifamily housing due to noise issues under airport flight paths.
"Phoenix City Hall's bad behavior seems intended to preserve its downtown sports venue monopoly and has nothing to do with safety or soundness of the airport", Coyotes CEO and President Xavier Hernandez said in a statement. "While Phoenix bureaucrats have allowed developers to build a basketball arena, a ballpark, and apartments in flight paths, when Tempe attempts to do the same a manufactured crisis arrives."
The $2.3 billion in damages sought equals the value of the Tempe Entertainment District's entitlement.
"Phoenix will respond in due course, but the developer restates the same arguments that the airport, and more importantly, the FAA has already debunked,» the city said in a statement. «At the same time, we can understand and appreciate the developer's frustration. But their frustration is misdirected. They should be frustrated with Tempe."
Many people are wondering why the Coyotes haven't been relocated like other teams who have failed in the past, especially with Quebec and Houston both hoping to get an NHL team, particularly in Quebec where many people want to see the Nordiques return. We'll have to wait and see how this pans out.
BREAKING: Here is the legal action being taken by the Coyotes and their development arm, Bluebird Development against the City of Phoenix. pic.twitter.com/SYhmfp2TFk

— Craig Morgan (@CraigSMorgan) April 5, 2023