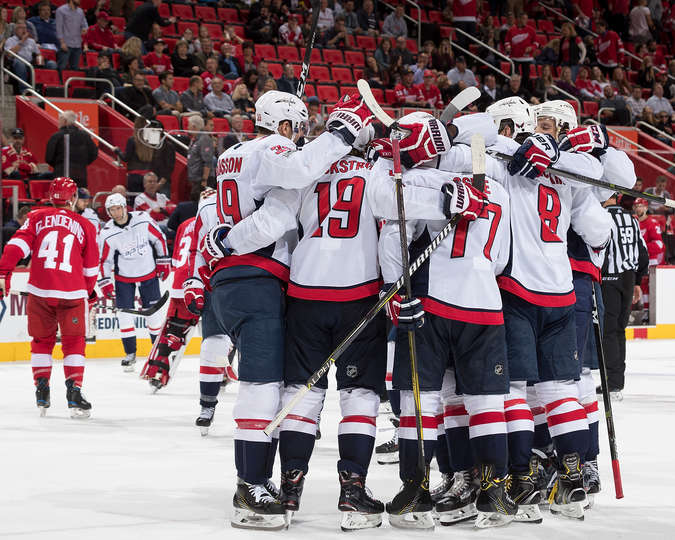 Andreas Athanasiou has finally agreed to re-sign with the Detroit Red Wings, after a lengthy contract squabble that has gone on for months. After threatening to sign in the KHL and practicing with the Swiss National League team Lugano, AA will be flying back to the U.S. after both sides agreed in principle to a new deal, worth just under $1.4 million, for one year. After this season, he will still be a restricted free agent, but he will have arbitration rights, meaning he can earn a higher salary the next year depending on his play this year.
Athanasiou will likely slot into the third line, bumping Darren Helm to the fourth line. A major reason for his holdout was his lack of ice time over the past two seasons. If he had signed prior to training camp, he would have had a great chance of making the top-six. As of now, Martin Frk took that spot in his place.
"We see him as a top-nine player," said GM Ken Holland during the press conference.
Holland says it will take a week (maybe a bit more) to apply for and process his work visa, in order to work in the United States again. Additionally, he will need to pass a physical in order to rejoin the team. He has not participated in any team-related events since last season. The visa process will begin when offices open on Monday.
"We all saw what he could do last year," said Zetterberg. "He's a good hockey player. Obviously he might need a little time to get into things."
Holland said he tries to take emotions out of these negotiations, but admitted that the players in the locker room have been frustrated. The team has now dropped three straight games, albeit to top-tier teams, but the addition to AA will only help.
Fourth-line forward David Booth will be sent down to Grand Rapids (this was understood when he signed his two-way contract), and a couple other roster moves will need to take place in order to fit the new contract under the salary cap.
Although being on a third line usually involves fewer minutes played, Holland says power play and penalty kill time will add significantly add to his playing time. "That's the vision," he said.
Athanasiou can be sent to Grand Rapids for conditioning, but Holland says Andreas would have to agree to that idea.
---
The Red Wings fell 4-3 in overtime to the Washington Capitals following a very questionable call.
Darren Helm started the scoring in the second period on a rare shorthanded goal. It was a great wrist shot that beat goalie Braden Holtby from the faceoff circle. Helm would have another chance shortly after, but Frk was called for interference stopping the point-blank chance.
With 49.1 seconds left in the middle frame, Washington's Andre Burakovsky tied the game at one.
When the third period began, the Wings had 1:33 of carryover power play time. However, the Capitals responded with a shorthanded goal of their own. Jay Beagle scored with nine seconds remaining in the Detroit man-advantage. Mike Green fell down as he chased the Washington forward, leaving him on a clear breakaway.
Tomas Tatar evened the score with an incredibly lucky deflection goal. Dylan Larkin passed to Tatar's stick, from which the puck redirected wildly at a strange angle, knuckle-balling its way past Holtby's far-side.
Later in the period, Henrik Zetterberg set up Tatar perfectly for his second goal of the game. Few players can pass the puck like Zetterberg.
With Holtby pulled for the extra attacker, the Caps stormed back to tie the game with a minute remaining in regulation.
In the ensuing three-on-three overtime, Trevor Daley was called for tripping Alex Ovechkin. And on the power play that resulted, Ovechkin blasted home the game-winner.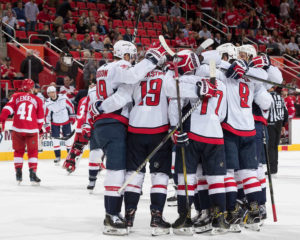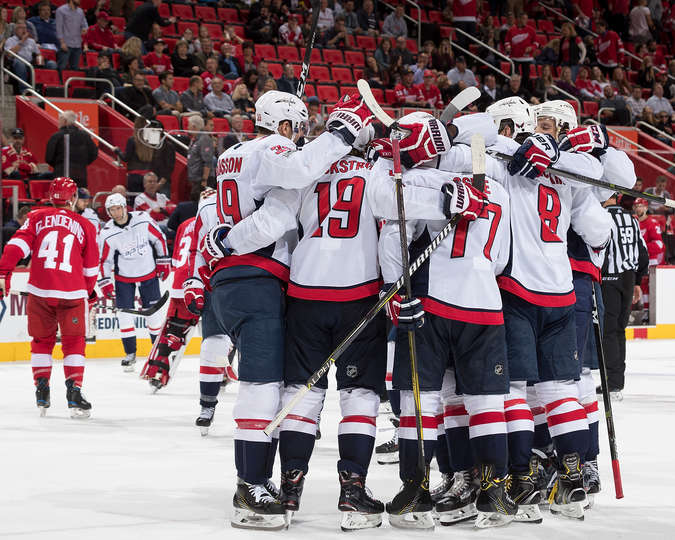 It appeared that Ovechkin may have embellished the play a bit to draw the call, as it was only a one-handed stick tap to the front of his skate, not the blade of his skate.
Nevertheless, Detroit drops to 4-3-1 after losing their third straight game.
"It was a tight game again," said Zetterberg. "I thought we played pretty decent. PK was really good for us. Petr played unbelievable. We got one on the power play, so that was nice."
Detroit is set to play Vancouver on Sunday (7:00 ET).
Follow me on Twitter @KevinSporkaHOHM