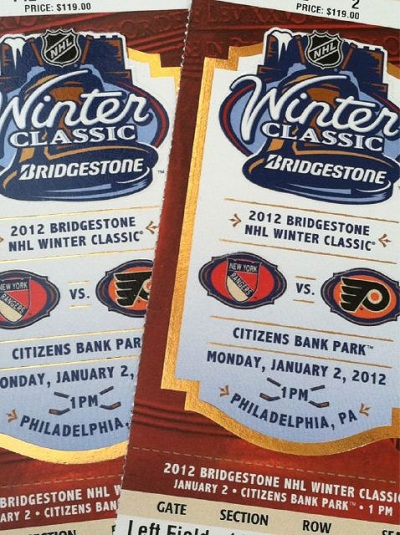 Of the top 10 most expensive tickets in the league for the 2011-2012 NHL season – only 4 of those teams made it to the playoffs. Perhaps what is more alarming is that the Toronto Maple Leafs had the most expensive ticket at $123.77 and have not made the playoffs in 9 years. The 2012 Stanley Cup Champions, Los Angeles Kings, came in at 17th on the list while the runner-up New Jersey Devils were 22nd. Finally coming in with the least expensive ticket in the league were the Dallas Stars at $29.95. It'll be interesting to see how the prices differentiate to next season as current CBA negotiations undergo with the NHLPA.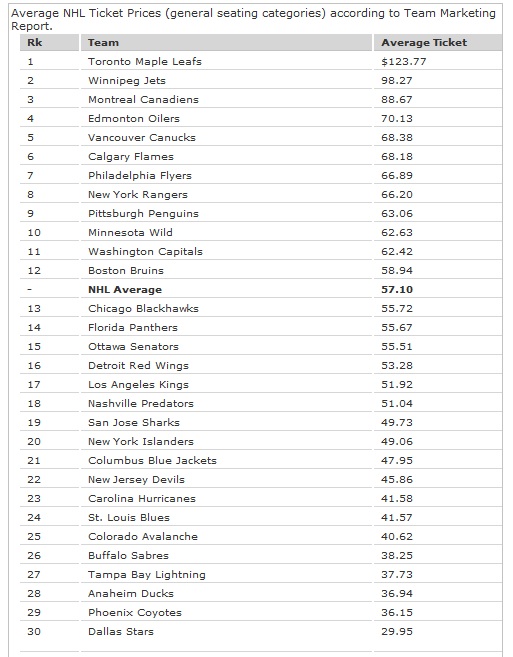 (Resource for Table: www.teammarketing.com/)
How badly was your wallet hit? How many games did you go to last season?
Comment below and tell us what you think of your team's current average ticket prices.