Featured
Beer league player violently assaults another player while it's all caught on camera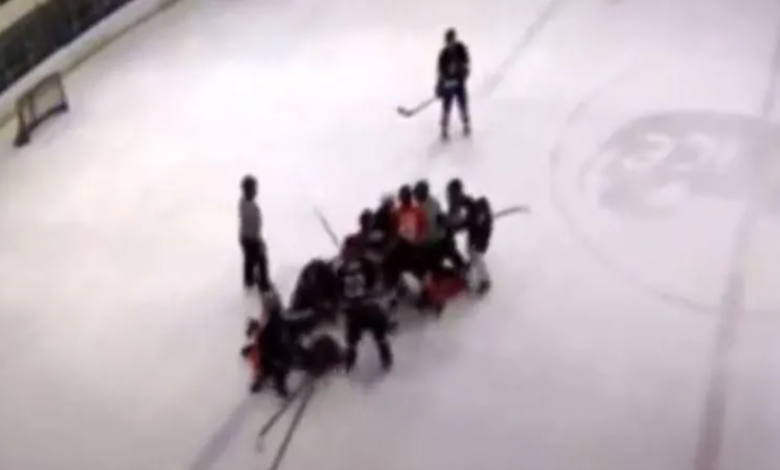 Most of us who participate in beer league simply see it as an opportunity to keep playing the game we enjoy. Some athletes still believe that this is their final opportunity to get noticed by NHL scouts, though. They are typically the most hazardous players.
One beer league participant took things to a whole new level of brutality. The player in red hunts out the opposite player during a game and trips him from his feet. He lifts his stick up and repeatedly smacks his opponent in the back before jumping on top of him once the other player is on the ground.
Soo that guy shouldn't be allowed to play hockey again 🤦🏻‍♂️ [ChrisRam99 r/hockeyplayers] pic.twitter.com/TFoS7GFTqD

— The Morning Skate (@morning_skate) May 8, 2023
The player's teammates' lack of reaction is the thing that stands out the most in this video. Nothing is more telling than when a player needs help but no teammates are there to help. Your teammates will always have your back if they respect you in any way. However, if you are in public and nobody stands up for you, that tells everyone all they need to know.
There is no current information on either of the players, but it is obvious that the red player will most certainly be suspended from the league and may even be charged with a crime.