Featured
Bench clearing brawl at Women's Hockey World Championship results in 554 penalty minutes!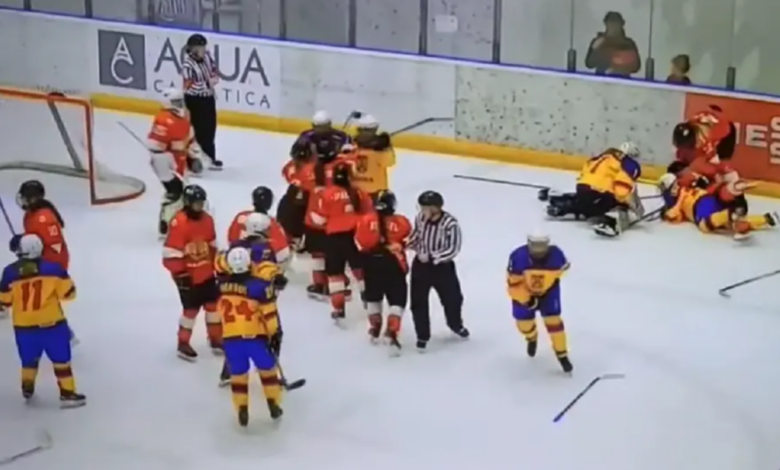 This past weekend, a women's hockey game that was extremely one-sided turned chaotic.
A chippy game between Romania and Bulgaria descended into a full-fledged bench clearing brawl in the third period after the host team, Romania, scored seven goals in what can only be characterized as an offensive explosion.
Even though there was no medal on the line because it was a game for fourth place, both sides would end up with an astounding total of 554 penalty minutes, including two misconducts for the Bulgarian women before the fight.
Romania received a 20-minute penalty for abusing officials, bringing the total number of 25-minute penalties given to players on the ice to 19. It will be interesting to see if the International Ice Hockey Federation decides that more punishment is necessary for this incident.
BENCH CLEARING BRAWL AT THE WOMEN'S WORLD CHAMPIONSHIP D3A BETWEEN ROMANIA AND BULGARIA 🇷🇴🇧🇬

554 penalty minute game.

🎥: Taylor Cheng on Facebook.pic.twitter.com/Qg2lRyDkHU

— Hockey Worldwide (@H0ckeyWorldwide)April 9, 2023