Featured
Best Gifts and Accessories for the Hockey Fan
Trying to find the perfect gift for your favorite hockey fan? Or maybe you've been looking to get yourself a little something. Chances are you or the hockey fan in your life also drive a vehicle. And no, we don't mean the Zamboni. In this article, we'll show you all the top hockey-related gifts for inside the car, around the house, or at the tailgate. With a couple of choice pieces, you can show all your home visitors and vehicle passengers just how big of a hockey fan you are and exactly which NHL team you'll be rooting for this season.
Car Floor Mats
Every car needs a set of floor mats and with officially-licensed NHL floor mats your interior will have never looked better. With bright NHL logos emblazoned on each mat, you can feel like a real fan wherever you drive. Plus, your passengers will have no question on their minds about which team you want to see win the Stanley Cup. With every NHL team available, you can also find logo floor mats in a variety of styles, like rubberized all-weather mats or deluxe carpet floor liners.
Cargo Liners and Trunk Mats
Similar to floor mats, a cargo liner or trunk mat will sit in the cargo space of your car, van, or SUV. These rubberized mats will keep groceries in place even when you take tight turns, and they can protect your interior things like spilled milk from the store or dripping ice skates from a day at the rink. And when your cargo mat features your favorite hockey team's logo, you'll have a smile on your face any time you open or close your trunk. Plus, unlike the surface of your cargo area, this mat can be removed and hosed off anytime it needs to be cleaned.
Multi-purpose Mats and Rugs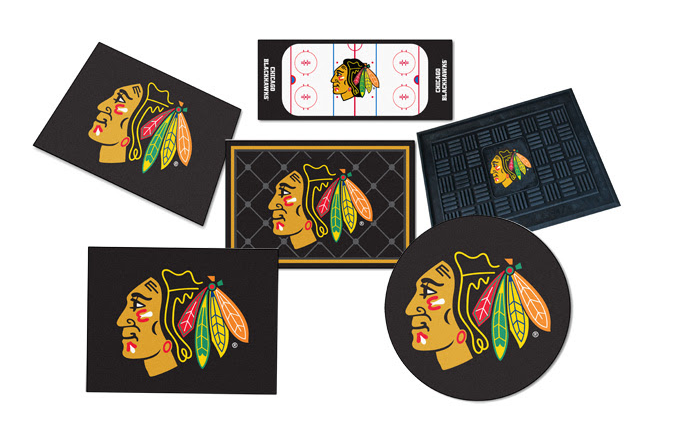 Whether you want to greet guests in your home with your team's logo or show them where you stand at the tailgate, an NHL mat or rug is the perfect solution. From welcome mats to area rugs, you're sure to find the perfect NHL rug to suit your needs, or the needs of the gift's recipient. You can keep an area rug inside your home or office, or just plop one down at the tailgate. It sure beats a picnic blanket when it comes to defining your space.
Putting Greens
Another great decoration for the home or office is an NHL-branded putting green. You can show off your favorite hockey team and practice your short game at the same time. A little midday put session is great when you have visitors or when you're brainstorming all alone. And for those who are avid golfers as well as hockey fans, all of that practice could pay off on the next visit to a golf course.
We hope you've found the perfect gift for your favorite hockey fan or the soon-to-be centerpiece of your vehicle, home, or office. Remember, being an NHL fan is not just for game days. Now you can rep your favorite hockey team 365 days out of the year.