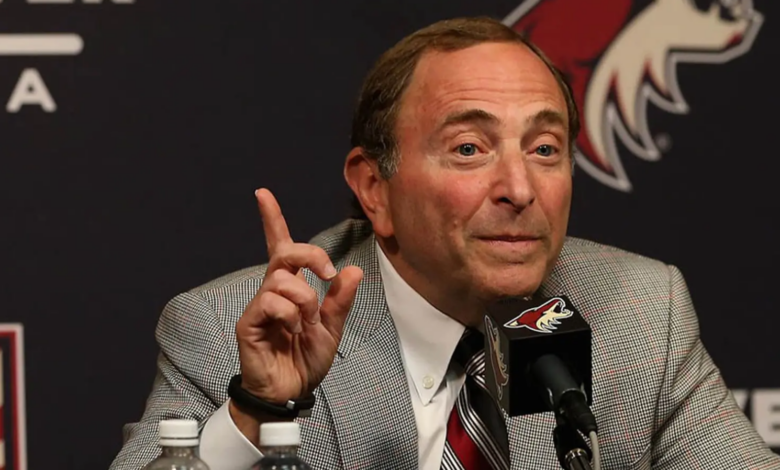 Fans have gone crazy with relocation theories as the NHL desperately tries to figure out what to do with the Arizona Coyotes. There are many different places that fans would like to see the Coyotes relocate, but it looks that the NHL has already ruled out one of their top choices.
The NHL and its patrons have long been interested in Houston as a potential location for an NHL franchise. Many fans argued for Houston to receive the expansion team before the Kraken were assigned to Seattle, and those arguments haven't changed much in recent years. Bettman and the NHL seem to want to go in a different direction.
The NHL has disqualified Houston as a potential location for the Coyotes. According to a recent report, the NHL wants to keep Houston for an expansion franchise because they believe it will bring in more revenue than moving the Coyotes would. Although this news is sure to anger fans, there is a good reason behind it.
Other renowned cities have also been mentioned as potential relocation destinations, including Kansas City, Salt Lake City, Hartford, and Quebec City. Patrick Mahomes, the star quarterback for the Kansas City Chiefs, has indicated his wish for the Coyotes to relocate there. Some have even suggested that he would join their ownership group.
The governor of Connecticut has stated a willingness to speak with Gary Bettman about bringing hockey back to Hartford if not Kansas City. It's possible that the Coyotes could adopt the name of the former Hartford Whalers.
We hope the Coyotes are relocated to a market where they can thrive regardless of the outcome.