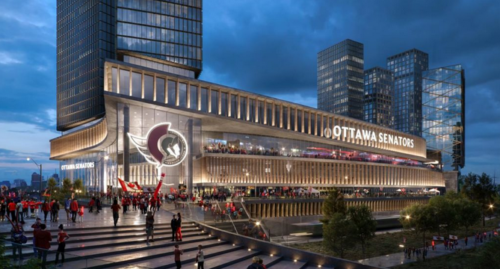 The sale of the Ottawa Senators has been quite a hot topic in and around the National Hockey League recently, and it appears that things are heating up as we approach the final stages of the bidding process.
On Saturday night, NHL insider Elliotte Friedman on his podcast 32 Thoughts revealed more details about the pending sale, including the price the team is likely to fetch when all is said and done.
"The NHL announced this week that they are going into the next phase of the Ottawa Senators sale," said Friedman on Saturday night. "There were reports that there is at least 1 bid, if not more, above $900 million dollars."
While that is a significant sum of money, Friedman indicated that some believe the winning bid exceeded the $900 million mark.
"There are people who believe the top bid probably came in around $925 million," revealed Friedman on Saturday night.
The Senators' aggressive offers appear to have set the bar for the other candidates in this process, with Friedman indicating that $900 million may now be the minimum cost of doing business in this deal.
"It's very clear that if you weren't in and around that figure at the beginning, you better get into now," said Friedman.
"I think what the NHL, the Senators, and the group that is facilitating the sale have indicated that [$900 million] is gonna have to be where you get to if you wanna be a serious part of this ownership process."
HNIC 32: https://t.co/6mzr6tq09u

— Elliotte Friedman (@FriedgeHNIC) March 19, 2023
All bids in this stage of the process are non-binding, and the NHL will conduct due diligence in investigating the finances behind each serious offer received. Having said that, it appears that the Ottawa Senators will be sold for a massive sum.