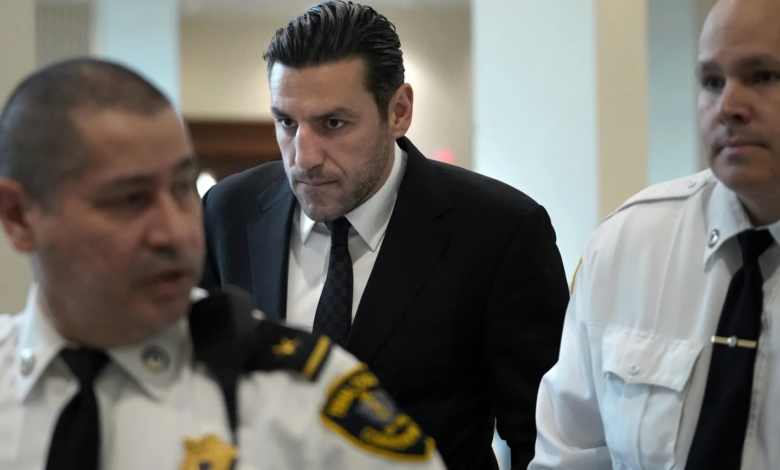 On Tuesday, Milan Lucic, a forward for the Boston Bruins, entered a not guilty plea to charges of beating his wife and was freed on personal recognizance bail.
A Boston Police Department report states that after his wife reported that he attempted to choke her, Lucic seemed drunk when authorities arrived at his North End apartment early on Saturday. Brittany Lucic told the responding officers that her husband had pulled her hair, but said he did not try to strangle her. She turned down a medical treatment offer.
Milan Lucic, who won the Stanley Cup with the Boston Bruins in 2011, was taken into custody on suspicion of assault and battery on a family member, a charge that carries a maximum sentence of two and a half years in jail.
During his arraignment on Tuesday morning, Lucic remained silent. On his behalf, a not guilty plea was entered, and a pre-trial hearing was scheduled for January 19. Bail for Lucic included a prohibition against alcohol consumption and abuse of the claimed victim.
The judge granted Lucic's attorney's request to be let to participate via video conference in the upcoming session.
An email requesting comment from Lucic's agent was not answered over the weekend, and a text message requesting response on Monday was also not answered.
Due to an injury, the 6-foot-3, 236-pound native of Vancouver hasn't played since October 21st. In four games this season, he has two assists.
Lucic will be taking an indefinite leave of absence from the Bruins, the team announced on Saturday. Both captain Brad Marchand and coach Jim Montgomery declined to speak further on the arrest, but they did promise to help Lucic's family in any way they could.