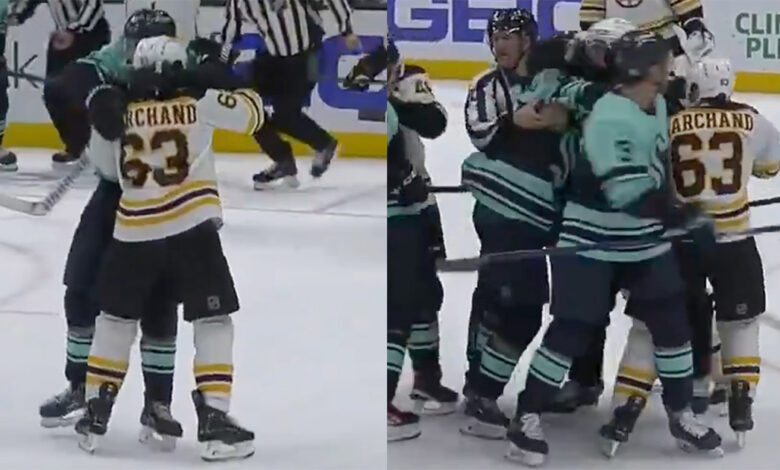 Brad Marchand's hockey abilities are undeniable, and he has consistently distinguished himself from other players in the league by playing with a chip on his shoulder. However, his competitive nature sometimes causes him to overstep boundaries, as he has done several times throughout his career. This was demonstrated once more during a recent game against the Seattle Kraken, when, with the score tied at 4 in the third period, Marchand made a questionable decision that could have cost his team the game.
Marchand and Oliver Bjorkstrand had a verbal exchange after the whistle, which ended with Marchand using a slick leg movement to trip Bjorkstrand, known as a "slewfoot." Bjorkstrand retaliated by grabbing Marchand's leg and pulling him down. Both players were penalized for cross-checking, and Bjorkstrand complained about the slewfoot to the referee, but it was in vain.
Marchand has a history of crossing the line and was recently critical of NHL Player Safety, so it's unclear whether he'll face additional consequences for this incident.
Brad Marchand with a slew foot on Oliver Bjorkstrand pic.twitter.com/LgMv9FQ38n

— Brady Trettenero (@BradyTrett) February 24, 2023
Is this worthy of a suspension?