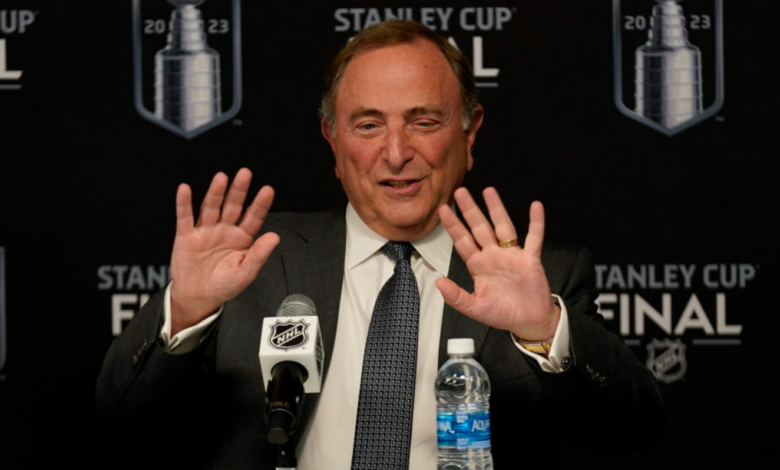 The Boston Bruins enjoyed a fantastic season. They won the Presidents' Trophy and set a new record for the most victories in a season in the NHL.
The Presidents' Trophy is awarded to the NHL team with the most points. In recent years, it has become clear that winning this trophy does not guarantee success in the postseason.
The Florida Panthers won it the previous year but were quickly eliminated.
The Bruins experienced the same situation this year.
In a shocking statement, Bettman discussed the Bruins' early playoff exit.
"I think we're learning that winning the Presidents' Trophy isn't such a good thing. Look at the Boston Bruins! With the exceptional year they had during the regular season, who would've thought they would've been knocked out the way they did?"
It merely serves as further evidence that the postseason is entirely different from the regular season and that underdogs should never be taken for granted.