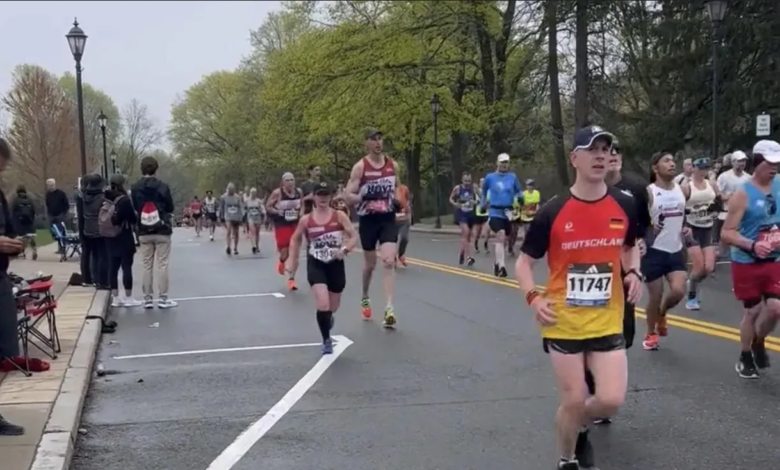 Former Bruins defenseman Zdeno Chara decided to take on another challenge by running the Boston Marathon.
Running a marathon is something most people would never dream of doing, but Chara is not the average person.
Chara arrived in style, wearing a custom #3333 bib (Chara's NHL number was 33).
Zdeno Chara ran the Boston Marathon and finished with a time of 3:38:23 👏

(🎥: @NHLBruins) pic.twitter.com/pqzvXT2acx

— BarDown (@BarDown) April 17, 2023
Chara, who stands 6'9″, was easy to spot because he was so much taller than all of the other runners.
Zdeno Chara absolutely towering over all the other runners in the Boston Marathon 😭🏃‍♂️

(via @MikeReiss) pic.twitter.com/JDe6DWkrF2

— B/R Open Ice (@BR_OpenIce) April 17, 2023
Chara finished the marathon in 3:38:23, a very fast pace of just over 5 minutes per kilometer for 42 kilometers.
THERE HE IS!! Bruins legend Zdeno Chara has crossed the #BostonMarathon finish line — to the sound of cheers and the #NHLBruins goal song! ❤️❤️❤️ pic.twitter.com/hIzQhMV4XH

— WCVB-TV Boston (@WCVB) April 17, 2023
Chara finished the race in style, crossing the finish line to the sound of the Bruins' goal song.
Another major accomplishment for the man known as "Big Z."