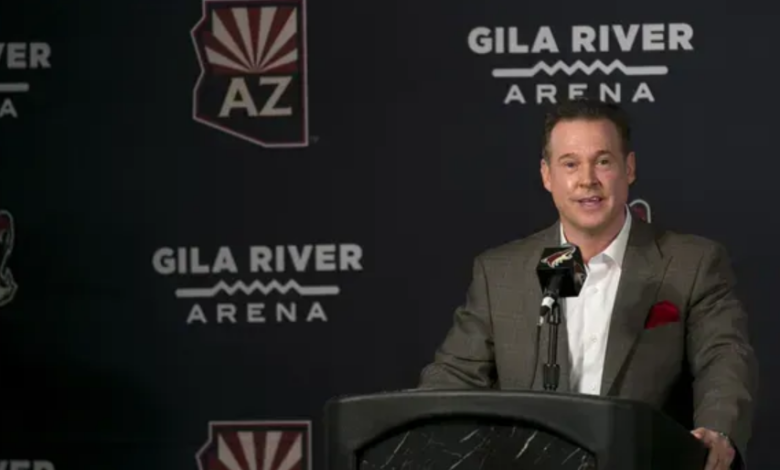 Coyotes Owner, Alex Meruelo, has come out and revealed the franchise's long-term plan.
Alex Meruelo, the owner of the Coyotes, addressed the media today to discuss their strategy and the franchise's future.
Meruelo made the decision to put an end to the relocation rumors for the time being because they were spreading like wildfire from Houston to Quebec and possibly 4 or 5 other locations.
View this post on Instagram
Meruelo emphasized his intention to remain in Arizona, where the future of the Coyotes is still quite uncertain. In Phoenix, Glendale, and Tempe, the Coyotes have either had places there already or have plans to, but each time those plans have fallen through.
There are a few potential locations for the Coyotes to call home in Arizona, and Scottsdale, Mesa, and Tuscon are three excellent choices.
All of them are bigger than Tempe, which might offer a bigger fan base and prevent the Coyotes from having to move. The time is running out because the Coyotes' contract with Mullett Arena expires in 2026, therefore the desire has been expressed.