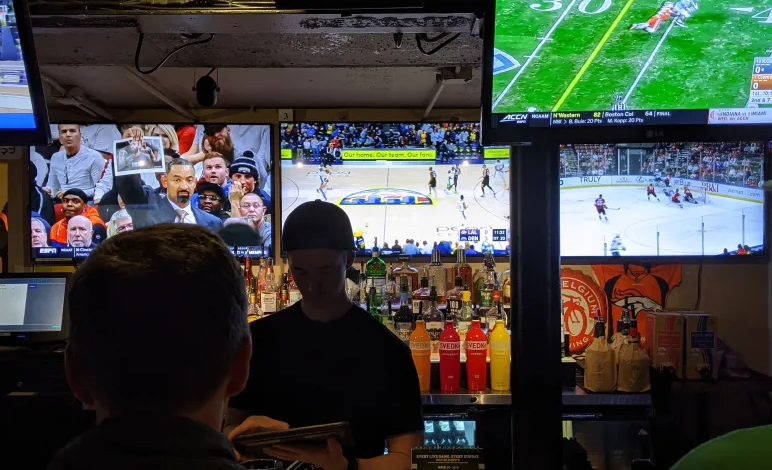 The National Hockey League (NHL) has experienced a decline in viewership in recent years, with the average number of viewers for regular season games dropping from 453,000 in 2014-15 to 385,000 in 2019-20, according to SportsMediaWatch. There are several factors that could be contributing to this decline.
Competition from Other Sports: Increased competition from other sports, particularly the NFL and NBA, which have seen their viewership remain relatively stable or even increase in recent years, could be one reason for the decline in NHL viewership. Other popular sports, such as football, basketball, and baseball, can draw viewers away from hockey.
Changes in Media Consumption Habits: In recent years, the way people consume media has shifted dramatically, with many viewers abandoning traditional TV and cable packages in favor of streaming services.
This may make it more difficult for the NHL to reach new viewers who may not have access to NHL-related cable packages.
Regionalization of NHL Broadcasts: Regionalization of NHL broadcasts is another factor that may be contributing to the decline in NHL viewership. Many games are only broadcast on regional sports networks, making it difficult for fans outside of those areas to follow their favorite teams. This could lead to a drop in overall interest in the league, as fans may be less invested in teams outside of their region.
Low Scoring Games: When compared to other popular sports such as football and basketball, hockey is a low-scoring game. While this contributes to the sport's uniqueness and excitement for fans, it may also turn off some viewers who prefer high-scoring games.
Lack of Star Power: In recent years, the NHL has struggled to develop new stars, which may be contributing to the decline in viewership. While the league has several talented players, few have the same level of name recognition as other sports stars such as LeBron James or Tom Brady.
COVID-19's Impact: The COVID-19 pandemic has had a significant impact on sports leagues all over the world, including the NHL. The league had to postpone the 2019-20 season for several months, and when it resumed, it likely had a negative impact on viewership.
Traditional Hockey Markets Losing Interest: Finally, traditional hockey markets such as Canada and parts of the northern United States have seen a decline in youth hockey participation, which could have a long-term negative impact on viewership.
Competition with other sports, changes in media consumption habits, regionalization of NHL broadcasts, low scoring games, a lack of star power, the impact of COVID-19, and a decline in interest in traditional hockey markets are all factors that could be contributing to the decline in NHL viewership. It remains to be seen what steps the NHL will take to address these concerns and regain viewership.