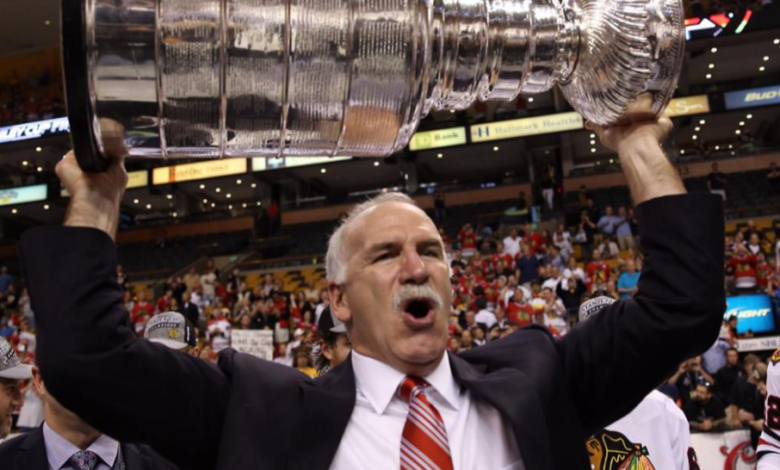 If you've been following along, there have already been five head coaching vacancies in the NHL, one of which is with the New York Rangers despite the team making the playoffs. Darren Dreger's most recent report on Joel Quenneville may have the Columbus Blue Jackets, Calgary Flames, Washington Capitals, and Anaheim Ducks paying greater attention to the current events. These teams are all seeking for a new bench boss.
Dreger claims that Quenneville will meet with NHL commissioner Gary Bettman as soon as the season is over to discuss his situation.
After quitting the Florida Panthers in disgrace in 2010 being linked to the Chicago Blackhawks' cover-up of the Brad Aldrich sex scandal, it has been known how Quenneville would like to return behind an NHL bench. He has reportedly completed the necessary work, as directed by Bettman.
While Quenneville will have to prove to potential interest teams that he has changed his controversial ways, there is no arguing over his talents as a head coach of the game. He is the second-winningest coach in NHL history, his 969 victories trailing only the 1,244 amassed by Scotty Bowman.
However, it remains to be seen if these teams will risk waiting out for the end of the playoffs to make the call on who will take over their bench next season.
And if that team is ready for a PR backlash of epic proportions.