Featured
Ottawa Senators
Breaking News: Brady Tkachuk signs 7 year contract with Ottawa Senators before Opening Game of 2021-22 NHL Season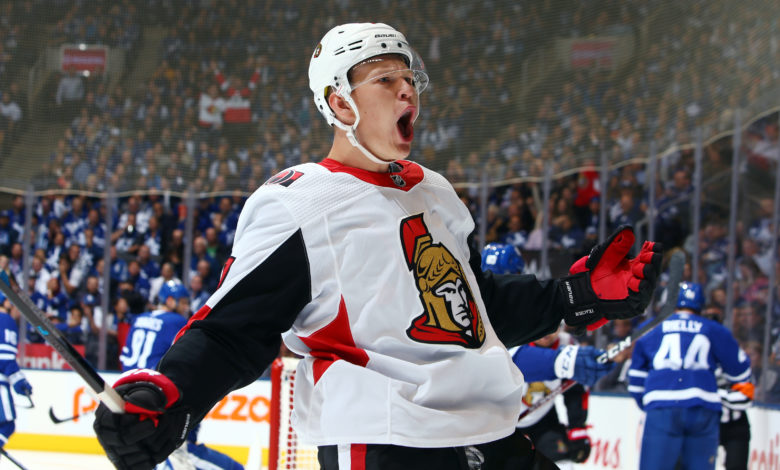 The Ottawa Senators and alternative-captain Brady Tkachuk have come to terms on a 7 year contract-extension.
Told Brady Tkachuk did not receive any signing bonus money as part of structure. #Sens have held firm – no player on their roster (outside of ELC) has SB$.

Breakdown per team:
2021-22: $4m
2023-23: $6.5m
2023-24: $10.5m
2024-25: $10.5m
2025-26: $10.5m
2026-27: $8.5m
2027-28: $7m

— Frank Seravalli (@frank_seravalli) October 14, 2021
Currently it is being reported that Tkachuk will not be playing in the opener tonight but will be in the building as they take on the Toronto Maple Leafs.
The deal does not include any signing bonuses.
"This is an exciting day for the Ottawa Senators," said Senators general manager Pierre Dorion in a statement. "Brady possesses a very dynamic skill set and is a prototypical power forward in today's NHL. He scores goals, he plays physical and exemplifies what it means to be a pro for all players in our organization."
https://www.youtube.com/watch?v=XZkizLRLjTI
Tkachuk led the Senators with 36 points (17 goals, 19 assists) in 56 games last season.
The fourth overall pick in the 2018 NHL Draft, Tkachuk, 22, has 60 goals and 65 assists in 198 career NHL games.
The brother of Calgary Flames forward Matthew Tkachuk and the son of former NHLer Keith Tkachuk, Brady is considered a key piece of the Senators' rebuild.
The native of Scottsdale, Ariz., played for the U.S. under-17 and under-18 programs before playing one season of college hockey at Boston University.
Tkachuk also helped the United States win bronze at the 2018 World Junior Hockey Championship.