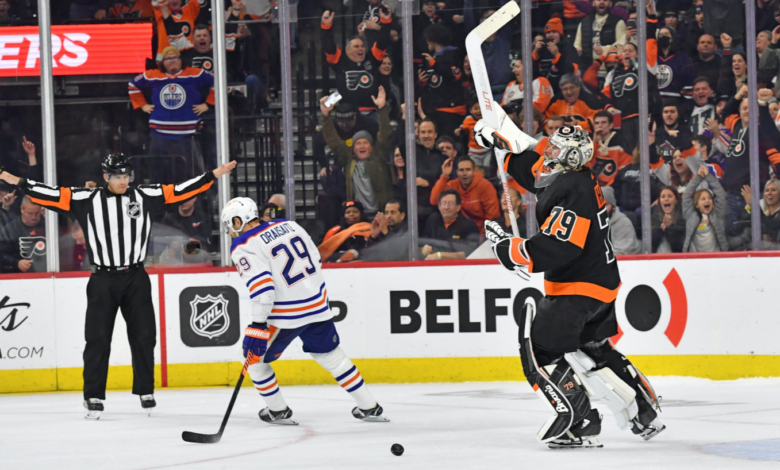 The time Carter Hart has left in Philadelphia is running out. Due to his recent failures to live up to expectations, the 24-year-old goalie's departure from the squad for the benefit of both sides now appears inevitable.
Darren Dreger has started a very significant rumor that could transform the Edmonton Oilers now that the speculations are circulating.
The Oilers and Connor McDavid are Dreger's picks to land the highly-touted goalie.
Just picture the Oilers with a healthy Carter Hart. It can be what they require to advance to the next stage. Despite having a fantastic offense, Edmonton concedes far too many goals.
They would be in the running for the Stanley Cup if they were to acquire a goalkeeper of Hart's caliber.