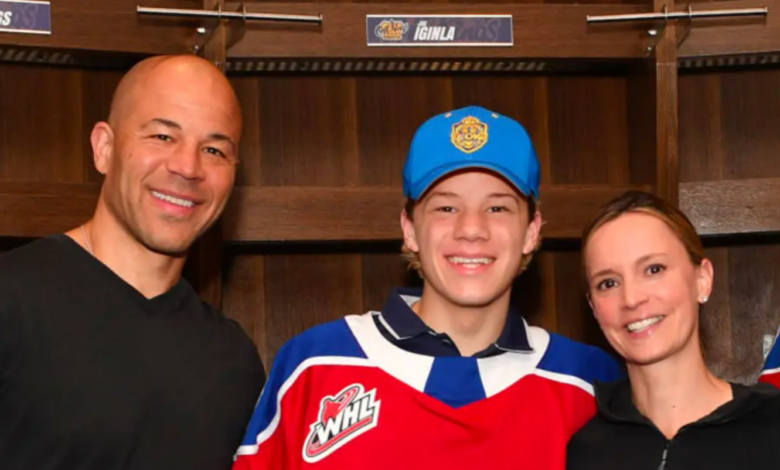 On Wednesday, the Western Hockey League's Kelowna Rockets acquired forward Tij Iginla from the Seattle Thunderbirds in exchange for a 2024 WHL Prospects first-round pick, Seattle's 2027 WHL Prospects second-round pick, and forward Grady Lenton, a 2005-born player.
"We're excited to have the chance to acquire a player like Tij," said Rockets president and general manager Bruce Hamilton. "He has a full season in the Western Hockey League as a 16-year-old under his belt. We gave up a lot in first, third and fifth-round picks to get him, but we think he will be one of the top players on our team.

"He's a great skater with great hockey sense, who shoots the puck well. He's exactly who we're looking for in the makeup of our team in trying to get faster. With the personnel that we have, he adds to the group of elite players that can play in our top six."
Tij Iginla, 16, is the renowned NHL forward and Hockey Hall of Famer Jarome Iginla's son. Throughout his 48 games for Seattle this season, he recorded 18 points (6G, 12A), 19 minutes of misconduct, and a plus-six rating. The Lake Country, BC native also participated in three postseason games, all of which were against the Rockets in the opening round. He recorded an assist and two penalty minutes in those games.