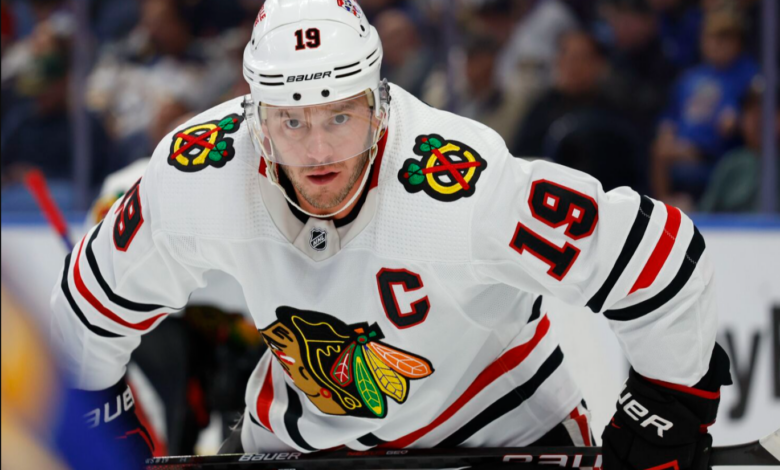 With Patrick Kane now a member of the New York Rangers, the Chicago Blackhawks have seen a lot of change this season. Jonathan Toews is the only remaining member of their dynasty. He hasn't played a game in little over two months due to his struggles with an auto immune condition.
Yet according to NHL.com's Tracey Myers, Toews is preparing to play again on Saturday against the Devils after being sidelined since January 28th.
Jonathan Toews is expected to play tomorrow against the Devils. Been a long road for him.

— Tracey Myers (@Tramyers_NHL) March 31, 2023
For the Blackhawks this season, Toews, 34, has participated in 46 games and has accrued 28 points, including 14 goals and 14 assists.
Although Toews has acknowledged that he is unsure of his NHL future after this season, it will be encouraging to see him play for the Blackhawks in what may be his final games in his pro career.