Chicago Blackhawks
Featured
Breaking News: Jonathan Toews plans to return to the Chicago Blackhawks after suffering from chronic immune response syndrome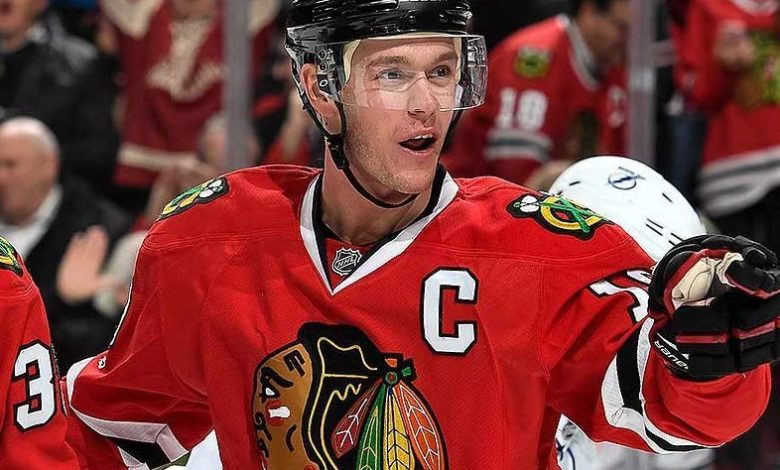 Jonathan Toews, who missed the entire 2020-21 NHL season for the Chicago Blackhawks, revealed he has chronic immune response syndrome in a video tweeted Wednesday morning.
"I just think there were a lot of things that just piled up where my body just fell apart," Toews says. "So what they're calling it was chronic immune response syndrome where I just couldn't quite recover and my immune system was reacting to everything that I did, any kind of stress. Anything that I would do throughout the day."
I wasn't too vocal about the things I went through this year. I appreciate the understanding and support and wanted to share this message on where I'm at. pic.twitter.com/3qgftKki10

— Jonathan Toews (@JonathanToews) June 30, 2021
Toews, 33, last played for the Hawks on Aug. 18, 2020, a 4-3 elimination loss to the Vegas Golden Knights during the return-to-play postseason in the Edmonton, Alberta, bubble after the regular season was shortened to 70 games by the COVID-19 pandemic.
In the two-minute video, Toews walks through the doors of Fifth Third Arena, the Hawks' practice facility. The star center and captain said before last season that a then-unspecified illness left him feeling "lethargic." He was later placed on long-term injured reserve and missed the entire season.
"It feels great. It's been a long time," Toews says in the video. "Honestly, I haven't taken this much time off in probably ever, since I was a kid at least. It's nice to be back in Chicago, see the guys again. Slowly but surely just settle in again into the life and the routine again. So it's a good feeling."
As he talks over footage of him skating and chatting with a few players and coaches, he addresses the effect of not knowing when he would return had on him.
"That was the frustrating part, was not knowing when or how we were going to get over the hump," he says. "But thankfully got a great support team of people that helped me through it. I learned a lot about the stress that I put on my body over the years, and I appreciate all the support.
"A lot of people were worried and (I) definitely felt bad to a certain degree that people were that worried and thought it was serious. But I definitely knew in the back of my mind that I'd get through it, it was just a matter of time."
The Hawks had their highs and lows during the season and faded out of playoff contention down the stretch — but Toews' absence hung like a cloud. The Hawks deflected repeated questions about his status.
In the video, Toews acknowledged he "wasn't too vocal about the things I went through this year." He thanked fans, teammates and Hawks management for their support.
"That's the biggest thing, you realize there is more to life than hockey, but I'm excited to get back to the United Center and play," Toews says. "Just go out there and have fun, and I think my best is going to come through."
Given the uncertainty all season, it's great news for Chicago that Toews is feeling healthy and ready to go again as the Blackhawks look to take the next step as a team with their captain back in the mix.
Love Reading About Hockey?

Subscribe to keep up-to-date with the latest and most interesting hockey news!
| | |
| --- | --- |
| | We hate spam just as much as you |