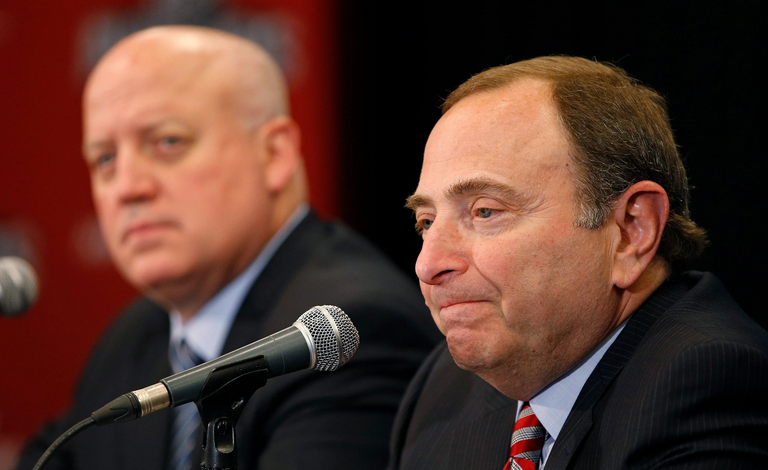 The NHL will have to deal with another issue on Wednesday, according to insider Darren Dreger, who reports that multiple American Hockey League teams are pushing for the resignation of president and CEO Scott Howson.
Bill Daly, the NHL's deputy commissioner, is in discussions with AHL club executives.
Scott Howson's future as President/CEO of the American Hockey League remains in limbo this morning. NHL deputy commissioner, Bill Daly is involved in discussions with club execs. 4-5 teams have pushed for Howson to be replaced. NHL was unaware until recently.

— Darren Dreger (@DarrenDreger) March 29, 2023
Dreger elaborated on the AHL teams' displeasure with Howson, who is on an expiring contract, on last night's Insider Trading on TSN.
"Yes, it's a developing story around Scott Howson, who is the CEO and president of the AHL," Dreger said. "Sources say that four or five teams are trying to have Howson replaced. Now, this approach is a curious one, as it isn't supported by all of the AHL teams and what's also interesting here is that the NHL has largely been kept out of the mix until very recently.

"NHL deputy commissioner Bill Daly is now actively involved in trying to sort through what exactly is going on here, so it's something we continue to monitor. It's also important to note that Howson is on an expiring contract at the end of the season but he went in with a lot of support replacing David Andrews who was the long-time AHL boss.
Howson was elected as the AHL's 10th president in February 2020.
Over the previous 26 years, he held front-office positions with the Edmonton Oilers and the Columbus Blue Jackets.
The NHL is now forced to investigate this situation in order to determine whether a change at the helm of the AHL is required.
There will undoubtedly be more on this developing story in the coming days…