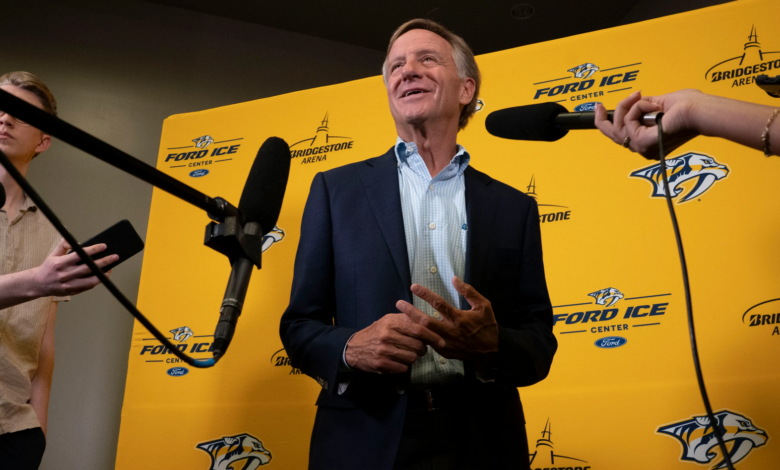 The Nashville Predators are the first of what will almost certainly be two team sales this year.
A majority stake in the Nashville Predators was sold earlier today, according to reports. Bill Haslam, a wealthy businessman and former Tennessee governor, will receive 60% of the organization. This transaction values the Predators at $880 million.
.@FOS reports Bill Haslam is buying a 60% majority stake in Nashville Predators at a valuation of $880 million.https://t.co/1aveDRXmZJ

— Frank Seravalli (@frank_seravalli) April 11, 2023
Haslam is a controversial figure for his staunchly right-wing ideas and stances, which may explain why the Predators went all-out for Pride Night this season.
Hopefully, this purchase will provide the team with the funds it requires to become competitive sooner rather than later.