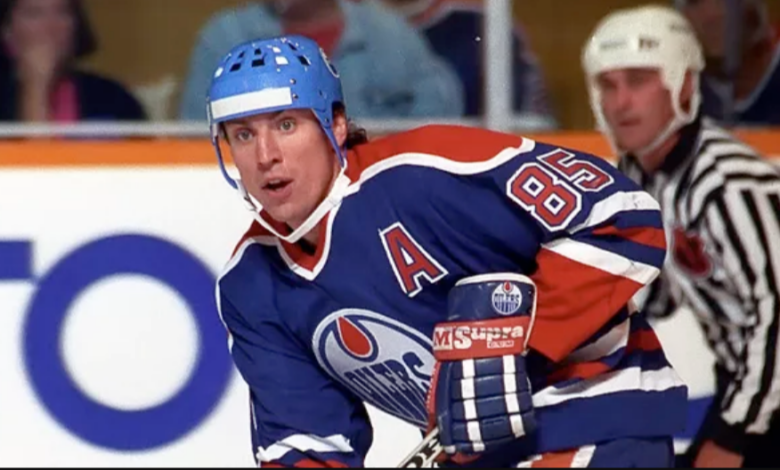 Petr Klima, a former NHL player and legendary figure in Czech hockey, has passed away at the age of 58, according to a notice from the Czech Hockey Federation.
Tragická zpráva zasáhla hokejovou komunitu: ve věku 58 let náhle zemřel bývalý útočník Petr Klíma.

V NHL odehrál téměř 800 zápasů, v reprezentaci pomohl ke stříbru a bronzu z MSJ a zahrál si také na Kanadském poháru v roce 1984.

Čest jeho památce 🕊️

📸 @PiratiChomutov pic.twitter.com/MCCJwbHfEK

— Hokejový nároďák (@narodnitym) May 4, 2023
Translated:
"Tragic news hit the hockey community: former striker Petr Klíma died suddenly at the age of 58.

He played almost 800 games in the NHL, helped the national team win silver and bronze from the MSJ, and also played at the Canada Cup in 1984.

Honor to his memory."
His cause of death hasn't been made clear yet. But suffice it to say that, at only 58, he was taken from us much, much, much too soon.
Most hockey fans will be familiar with Klima from his stint in the 1980s with the Detroit Red Wings and Edmonton Oilers. Klima joined the Red Wings in the summer of 1985, becoming the first Czech player in NHL history to defect to a team with an American base following a rather drawn-out, covert operation. At a training camp in Germany, Klima was able to elude his Czech teammates and flee with Red Wings staff members. The 1984 Summer Olympics saw Klima attempt to defect, but the Red Wings were unable to help him. Let's just say that there was a lot of anticipation about Klima when he finally arrived in Detroit.
Klima would have several 50+ point and 30+ goal seasons with Detroit, but his unpredictable conduct and alcoholism troubles hurt his performance. When everything finally came to a head in 1988 during training camp, he was suspended by the squad. Klima would finally get his career back on track after a brief conditioning stint in the AHL, but the Red Wings eventually traded him to the Edmonton Oilers, where he would go on to score one of the most iconic goals in Oilers history.
In Game 1 of the 1990 Stanley Cup Final, Klima, who had been sitting on the bench for the bulk of the game, scored the game-winning goal in triple overtime. The Oilers, of course, went on to win the series and the Stanley Cup.
Who could forget this goal?
He scores a MASSIVE goal in the Stanley Cup Final seemingly out of nowhere. You have to love it.
R.I.P., Petr. But never forgotten.