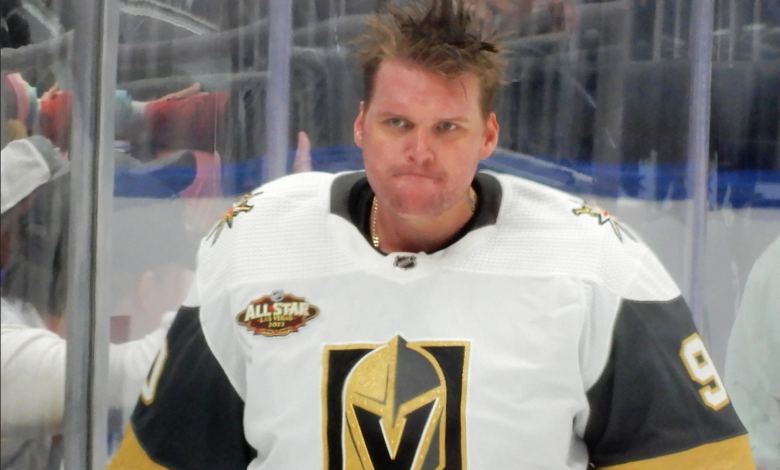 Goaltender Robin Lehner of the Vegas Golden Knights is no stranger to controversy, having had disagreements with the team's medical staff, struggled with substance abuse, and is now facing fraud claims from a creditor in his bankruptcy case, which he filed in December.
According to The Athletic, Lehner is being accused of fraud in obtaining the debt, with his top creditor demanding that he repay what he owes. It also mentions that Lehner is facing another fraud claim with American Express in a separate motion.
Aliya Growth Fund (AGF) uses the term "fraud" or "fraudulent" ten times in a 14-page complaint and requests a trial after lending Lehner $4.75 million only six weeks before he and his wife filed for bankruptcy.
According to AGF's lawyers, Lehner solicited and received large sums of money "by making materially false and misleading representations." They also stated that Lehner and his wife had 24 separate loans totaling $21 million, in addition to 11 litigation matters and unpaid taxes that they failed to disclose on their loan application last fall.
In Lehner's case with American Express, the company is requesting a refund of $95,319.96, which he incurred after hiring a bankruptcy attorney in December 2022. Lehner allegedly spent $45,406.25 at Aquatic Treasures in Las Vegas and $15,029.99 at Top Shelf Aquatics in Winter Park, Fla., according to American Express.
A significant portion of the Lehners' debt is associated with his family's company SolarCode, which a lender is suing for $3.9 million for alleged failure to repay a business loan. Lehner has also invested in reptile breeding and farms and is facing lawsuits for failing to make payments on snake purchases. The bankruptcy stays any ongoing litigation.
Golden Knights goaltender Robin Lehner has been accused of fraud by the top creditor in bankruptcy court.

In a separate motion, American Express is also alleging fraud in seeking payment of Lehner's outstanding consumer bills.https://t.co/H5Uj6VyvnM

— The Athletic NHL (@TheAthleticNHL) April 5, 2023
Lehner, 31, joins Evander Kane, another high-profile player who filed for Chapter 7 in January 2021. Mike Tyson, Evander Holyfield, Michael Vick, Warren Sapp, Antoine Walker, Jack Johnson, Darren McCarty, and Bryan Trottier have all had to declare bankruptcy due to poor financial management.