Featured
Breaking News: Travis Roy died this afternoon at the age of 45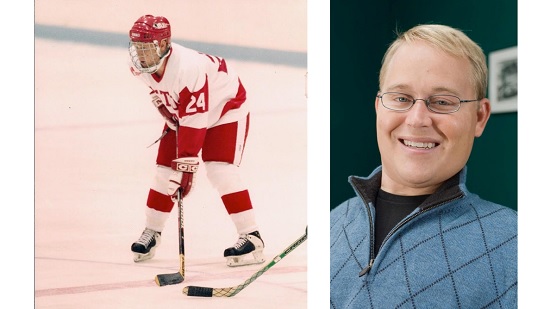 A very sad report comes today as Travis Roy died this afternoon at the age of 45 nearly 25 years to the day he became paralyzed 11 seconds into his first game at BU.
A family spokesperson said the 45-year-old died in Vermont from a complication from a procedure he need to maintain the quality of life he was living as a quadriplegic.
What happened when he was just 20 years old, only 11 seconds into his first shift as a Boston University Terrier, fulfilling a dream that he pursued with singular determination since he first laced up skates as a boy in North Yarmouth, Maine, was a sobering reminder of how fragile life is, of how vulnerable even elite athletes are.
Roy crashed head-first into the boards during his first shift in a BU uniform in 1995. The accident left him paralyzed.

The random cruelty that befell him touched so many. So many people, especially in New England, felt it vicariously.
What was truly extraordinary and inspirational was how Travis responded to his catastrophic injury. Within a year, he returned to BU.
Rather than concentrate fully on his own rehabilitation, which on its own was overwhelming, he began thinking of ways to help others in similar circumstances. In a culture that is notably self-absorbed, his reaction was to use his own tragic situation to create opportunities for those in similar circumstances with less support and resources.
He was just 21 years old, still trying to figure out how to negotiate a wheelchair around the BU campus, when he started a foundation to help fund research and buy adaptive equipment for others who are paralyzed.
Travis raised millions for the foundation, but just as important he raised spirits, of people living with paralysis and their families, and awareness, so that others who knew nothing about paralysis might be moved to act.