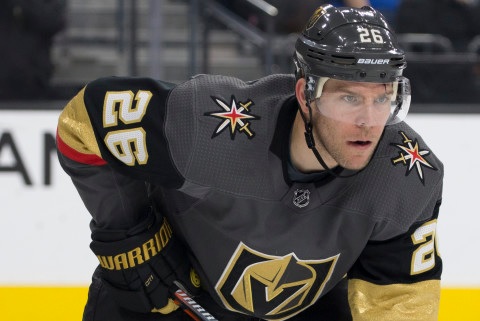 While it has been highly speculated that Vegas is to move Stastny to the Jets last night, the deal seems to be all but done as free agency ticks closer to starting at noon ET today.
Originally the idea is that the Jets would send picks in the trade but we await for full details.
Stastny has one-year left on a deal making him $6.5 million per year.
This would help Vegas free up more cap space in their possible pursuit for highly sought out UFA Alex Pietrangelo.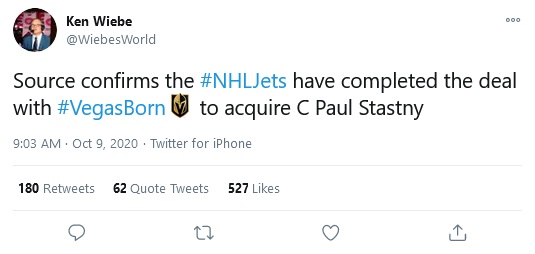 UPDATE 10:10 AM ET:
The Vegas Golden Knights have traded Paul Statsny to the Winnipeg Jets for Carl Dahlstrom and a 4th-round pick in 2022