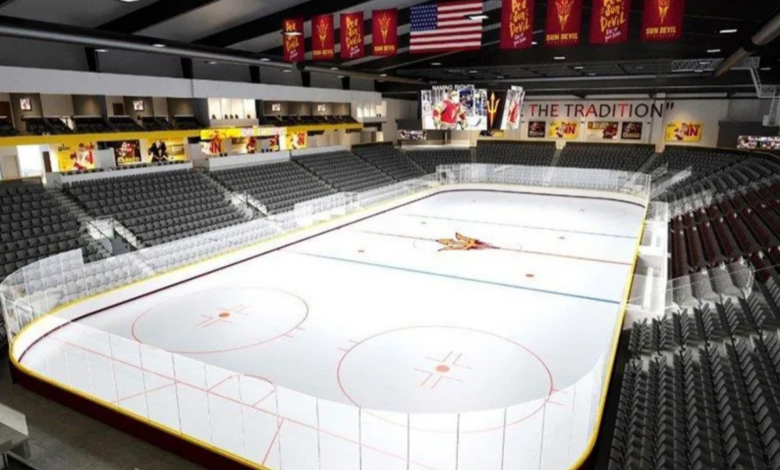 The NHL has confirmed where the Coyotes will play next year and the location won't shock you.
The NHL has provided some clarification regarding the near future of the Coyotes amid all the commotion in the league and the denial of the Coyotes' plan for the Tempe Arena.
This seems to be a one-year fix, giving the Coyotes time to find a new home by the conclusion of it before moving. Even while playing at a college arena is far from ideal, it gives the Coyotes some flexibility for their future plans.
Slow that @ArizonaCoyotes relocation talk down for now.

NHL deputy commissioner Bill Daly tells ESPN: "I don't envision a scenario in which the Coyotes are not playing in Mullett Arena next season."

Coyotes have confirmed. Story soon.

— Greg Wyshynski (@wyshynski) May 17, 2023
With this move, the Coyotes and the league will have more time to decide what is best for the team.
It seems that Salt Lake City and Houston are the front-runners. Because Arizona is a member of the western conference and the league does not want to restructure divisions once more, Quebec becomes less and less plausible.