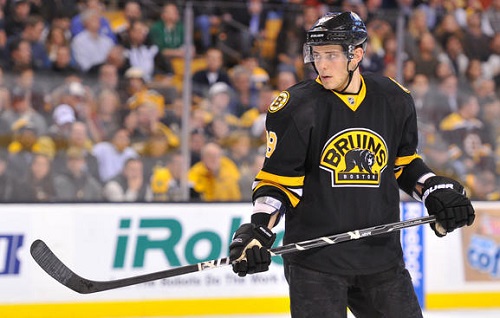 It was hardly a secret that the Bruins management wasn't thrilled with Seguin's off-ice behavior or on-ice production last season, and he was practically invisible during the Bruins' run to the Stanley Cup Finals. On June 30th, Bruins GM Peter Chiarelli publicly stated that Tyler Seguin has "got to commit to being a professional and focusing on his game." As of today, we learned that he won't be doing that as a member of the Boston Bruins. The Bruins traded forwards Rich Peverley, Ryan Button, and Tyler Seguin to the Dallas Stars in exchange for forward Loui Eriksson and prospects Joe Morrow, Matt Fraser, and Reilly Smith.
This is a trade that makes sense for both teams, as Dallas has been looking to acquire a first-line center (Seguin's natural position), and the Bruins fill the void on the wing left by the departure of Nathan Horton, not to mention adding a lot of high-end talent to their farm system. With the Bruins planning on keeping centers David Krejci and Patrice Bergeron for the foreseeable future, Boston just didn't have the space to play Seguin as a top-six center.
For the Bruins fans that already hate the trade: Tyler Seguin might end up being a better hockey player than Loui Erikkson, but he wouldn't have been a better Bruin. Eriksson's game will fit in perfectly with the rest of the Black and Gold, and he has a reputation for battling for pucks in both his offensive and defensive zone. As his former coach Glen Gulutzan said, "he's not a perimeter guy." Eriksson is exactly the kind of pure sniper to play alongside Krejci and the big-bodied Milan Lucic.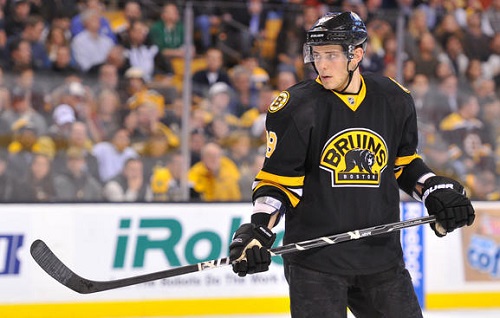 The Bruins also free up almost $5 million in cap space after unloading Peverley's contract along with Seguin's. For a team that still needs to sign goaltender Tuukka Rask (and is eying a long-term extension for Bergeron), that extra space will allow Chiarelli to keep the guys he wants and still have some cash to spend during free agency. Don't expect this to be the last move the Bruins make during the offseason.
This move opens up a lot more options for the Bruins, and not just for this year. Seguin's contract (both in terms of the cap hit and the length) really limited the moves the Bruins could make for the next few years. Bruins fans might be upset to lose a talent like Seguin, especially after the organization drafted him with the second overall pick in 2010. But if Loui Eriksson can deliver in Boston, they might not mind all that much.
Love it or hate it, Seguin's time in Boston is up.