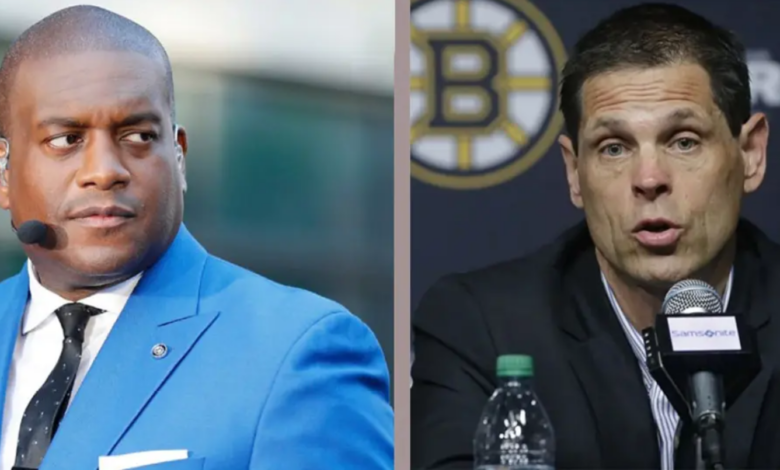 We seem to be in a situation where it's difficult to distinguish who is telling the truth.
You've probably heard about how the Boston Bruins blew it by starting Linus Ullmark when he wasn't totally healthy for their Round 1 Stanley Cup Playoffs series against the Florida Panthers, which the latter would ultimately win in seven games.
The decision by head coach Jim Montgomery to wait until the seventh game of the series to give backup Jeremy Swayman his series debut has drawn some criticism. The head of the bench for Boston has virtually stated that, had he known what he knows now, he would have switched from Ullmark to Swayman sooner.
However, a story from NHL goaltender and current commentator Kevin Weekes, who claimed on social media that Ullmark was playing with a "debilitating" injury, added gasoline to the fire:
"Like all teams ; players grit it out to play through major injuries in the Playoffs," Weekes wrote on Twitter. "My sources tell me soon to be Vezina G Ullmark was playing through a debilitating & painful injury that limited his mobility and technique."
Bruins general manager Don Sweeney, however, is disputing Weekes' allegation, claiming that Ullmark was perfectly healthy and was cleared to play in accordance with club medical records, while also hinting that the information was more relevant to the injury sustained by captain Patrice Bergeron.
"I will clarify that we get a medical report every day as an organization and who's available to us, so the statement of 'debilitating and painful injury' might have been more pertinent to Patrice Bergeron and his injury," Sweeney said. "Again, we get reports as to who's available and Linus was fully available to play. He had something that was going on very very into the season but it had cleared up for him to play. Had it not been, we certainly would've made a different decision. We felt very comfortable all year with the rotation we had and had confidence in both goaltenders."
Even if the Bruins staff had determined that Ullmark was fit to play, it was plain from distance that he wasn't himself. Who is stating the truth in this situation? And if Sweeney's account is true, does this imply that whoever expressed that Ullmark was completely available made a mistake?