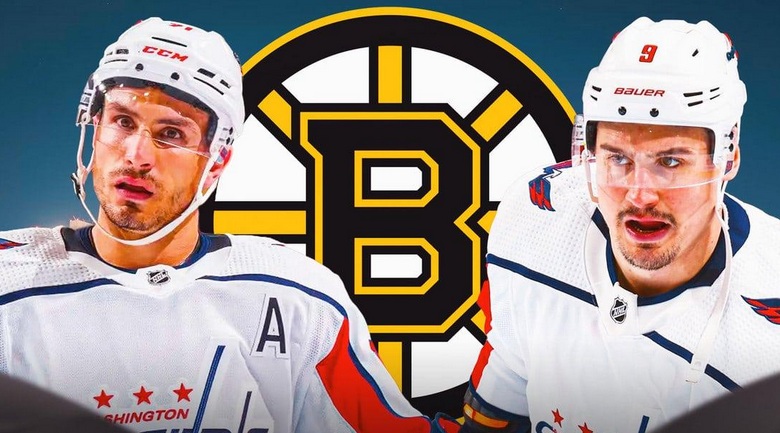 The Boston Bruins have made a big move ahead of the NHL trade deadline in 2023.
In exchange for right wing Craig Smith, a 2023 first-round pick, a 2025 second-round pick, and a 2024 third-round pick, the Bruins have acquired defenseman Dmitry Orlov and right wing Garnet Hathaway from the Washington Capitals.
The Minnesota Wild will also receive a 2023 fifth-round pick from the Bruins in exchange for retaining 25% of Orlov's salary. In total, 75% of Orlov's salary is being kept. Boston also acquired the rights to Wild forward Andrei Svetlakov. He is currently playing over in Russia.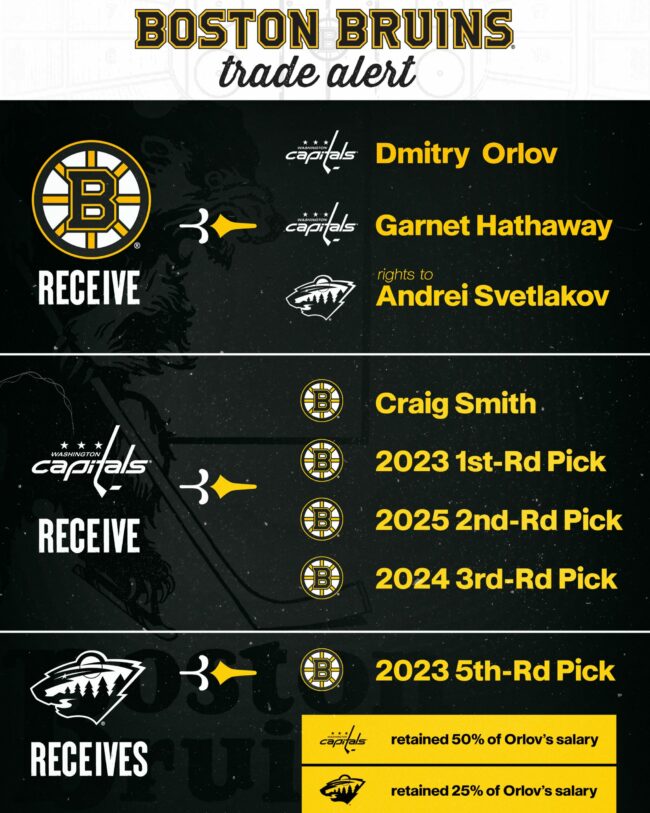 The Bruins needed to add depth to their blue line as well as improve their bottom-six forward group, and this trade accomplishes both goals.
In 43 games, Orlov has 19 points (three goals, 16 assists). He has 74 games of playoff experience, including a Stanley Cup ring from the Capitals' 2017-18 roster, and he plays a physical style of hockey. Orlov was a top-four defenseman in Washington, but given the Original Six club's depth on the blue line, he could be a third-pairing option in Boston.
Hathaway is a versatile forward capable of playing both the left and right wing. He's a pain to play against and is constantly getting under his opponents' skin. He can also contribute offensively, with 16 points (nine goals, seven assists) in 59 games. On Feb. 11, he scored the game-winning goal in the Capitals' 2-1 victory over the Bruins at TD Garden.