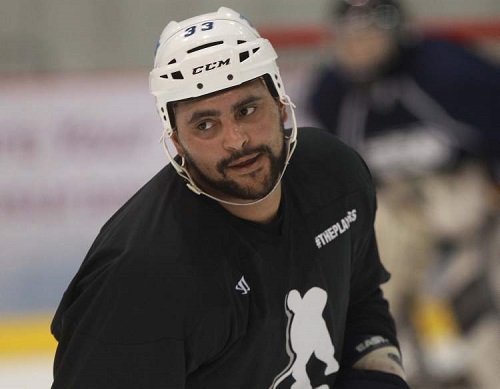 The captain of the Winnipeg Jets doesn't care about what Dustin Byfuglien is tipping the scales at these days. While the arrival of a leaner version of Byfuglien has generated some buzz around town, Andrew Ladd is more concerned with how his close friend performs on the ice.
"I never worry about Buff," said Ladd. "For us, it's a non-issue and you probably won't hear us talking about it much. I've worked out with him and the things he can do are just incredible, for a man of his size. It's easy to look at him and say he's out of shape. But he's not, I'll tell you that right now.
"Just watch him skate, he's not slow out there. For me, the aspect of his game that he has to control is the risk factor. Getting up the ice too much and focusing on playing defense and picking his spots a little better."
At 6 foot 5 and a listed weight of 265 pounds, Byfuglien has a booming shot and is the kind of impact player that can make or break the team's playoff hopes. He's part of a core group of players the Jets have kept together as they prepare for a full season in a new division and a new conference.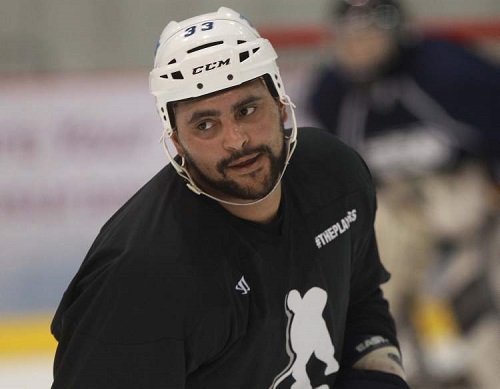 "I was on the ice a little bit more, doing what I had to do to come to camp ready to go," the big blueliner said as Jets training camp opened this week. "When I was on the ice I just did a little bit more skating … working on the edges and the stick handling and puck movement, just a little bit more than I used to do."
The Jets will need Byfuglien to stay healthy and play to his maximum potential to try to make some noise in the Western Conference.
Love Reading About Hockey?

Subscribe to keep up-to-date with the latest and most interesting hockey news!
| | |
| --- | --- |
| | We hate spam just as much as you |