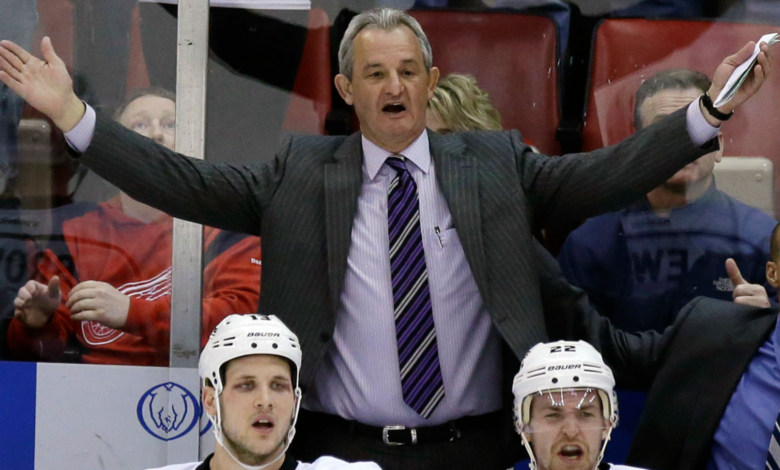 The future of Calgary Flames head coach Darryl Sutter has been the subject of persistent rumors.
After a blockbuster trade for star forward Jonathan Huberdeau and defenseman MacKenzie Weegar from Florida, who just missed the playoffs, expectations were high for the season, and Sutter, 64, is in the third year of his second stint with the Flames.
Huberdeau was brought in to take the role of Johnny Gaudreau, who left for Columbus, and Matthew Tkachuk, who returned to Florida and finished first in assists and second in points. Huberdeau's point total dropped from 115 to 55 in his first season in Calgary, though.
Although Dustin Wolf, Matthew Phillips, and Jakob Pelletier were smaller players and Calgary was only two points out of the playoffs, Sutter received criticism for prioritizing his bigger veteran core over them, a strategy he also employed in Los Angeles.
According to NHL Insider Darren Dreger, there have been rumors regarding Sutter remaining on the team, with claims that Flames players will presumably not play for Sutter if he remains as coach the next year.
Here is Darren Dreger talking about the Flames, Craig Conroy and Darryl Sutter.

He mentions that he heard rumblings that there are players under contract who said they do not want to come back if Darryl is behind the bench. pic.twitter.com/caH5siwx2h

— Robert Munnich (@RingOfFireCGY) April 27, 2023
According to NHL expert Evan Renaerts, the Flames may choose to buy out Darryl Sutter's contract, allowing Calgary to hold off on replacing the seasoned Head Coach until after a successful turnaround campaign.
Calgary #Flames will likely go a different direction next year and buy out #Sutter (regardless that he signed for 2 more years at $4M per) . Players have shared on exit interviews their concerns is being reported. Hard to see flames 🔥 buying him out but may have no other choice.…

— Evan Renaerts (@revingev) April 28, 2023
AHL Head Coach Mitch Love, who won Coach of the Year honors for the second consecutive year this season and nurtured several of Calgary's top prospects while being at the center of the playing time debate, is currently on the bench in Calgary.
The Flames have supported Sutter and his extensive resume regardless of Calgary's choice, but if they choose a different path, a very strong coaching option is waiting. Despite this, the Flames, who were on the verge of a playoff chance, still seem comfortable giving Sutter another chance given his demonstrated track record of success.