Featured
Canadian Hockey in Turmoil as Star Players Temporarily Suspended Such as Makar, Thomas, Hart and Others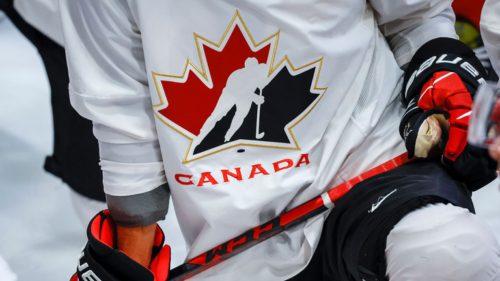 Back in May 2022, TSN investigative reporter Rick Westhead unearthed details of an alleged sexual assault on a young woman by eight former Hockey Canada players, including members of the 2018 Team Canada World Junior Championships roster. Hockey Canada paid the young woman $3.5 million in a cover-up, and the identities of the players were hidden from the public.
However, after the news broke, Hockey Canada and the London, Ontario police department announced an internal investigation. All of Hockey Canada's elected board members resigned in disgrace, and the organization has attempted to change its public image through an aggressive public relations campaign.
Outside of that, however, they haven't done much. No one has been charged, and no one has been implicated…
I completely forgot about it until Westhead released another shocking report earlier Monday.
According to Westhead, Hockey Canada has decided to suspend ALL players from the 2018 World Juniors roster until their investigation is completed.
"Earlier this year, Hockey Canada made a decision that until the investigation and adjudicative process of the alleged incident in 2018 are complete, no players from the 2018 National Junior Team will be considered for participation for Team Canada," a Hockey Canada spokesman wrote in a statement. "This has been communicated to the management group for Team Canada at the 2023 IIHF Men's World Championship."
This means that Cale Makar, Robert Thomas, Jordan Kyrou, Dillon Dube, Carter Hart, and Dante Fabbro will be unable to compete for Canada at the upcoming World Championships. And possibly beyond that event, because I don't see Hockey Canada rushing to reach a resolution in this matter. I suspect they'll drag things out as long as they can to further muddle the situation.
While the majority of the players on that 2018 World Cup roster have come forward to claim their innocence, it's worth noting that eight members of the team have declined to comment on the investigation.
Alex Formenton, Sam Steel, Max Comtois, Tyler Steenburgen, Drake Batherson, Michael McLeod, Boris Katchouk, and Brett Howden are the cast members. That is not to say that these individuals have been implicated in anything; it is simply a fact. These eight young men have refused to comment, while their teammates have come out and stated that they were not involved and were unaware of the allegations at the time.