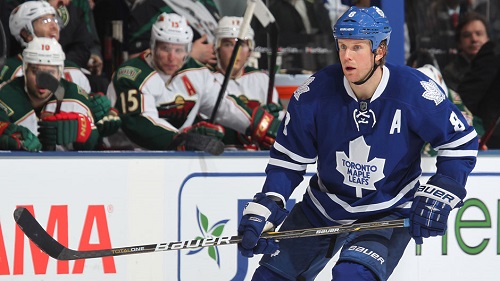 The Carolina Hurricanes had a mostly quiet first day of free agency. With several needs still on the table for the Canes, but not much cap space due to the massive contracts of Alex Semin, Jordan Staal, and others, it was safe to assume that General Manager Jim Rutherford wouldn't pull the trigger on any big name free agents unless the deal was absolutely perfect for both sides. None of the Hurricanes' UFAs have been resigned by the club as of now, and only one, Dan Ellis, was even signed by another team. Although Rutherford and company didn't make the splash they did last season, the Canes acquired a couple of players who will have an immediate impact on the team.
The first move of the day was the signing of veteran defenseman Mike Komisarek. The 31 year old defenseman signed a one-year, $700,000 deal that increased the depth of Carolina's blue line. At 6'4, 243lbs, Komisarek is a huge, hulking body that has the ability to move people around. Although he has had trouble staying healthy over the last few seasons, and played more games with Toronto's AHL Marlies than with the Maple Leafs last year, the addition is extremely low risk/high reward for Rutherford. The move allows the Canes to put Komisarek in the bottom half of the defensive rotation and keep young phenom Ryan Murphy in Charlotte for one more year to help develop his skills. Also, after a plague of injuries to an already weak defense occurred last season, Komisarek adds another body to the rotation.
Many believe that all Komisarek needs is a change of scenery, and he reinforced those thoughts with quotes of his own yesterday, saying that coming to Carolina would be a "breath of fresh air" for his career. For 700k, the risk is definitely worth the possible benefits for a team who has trouble in their own zone.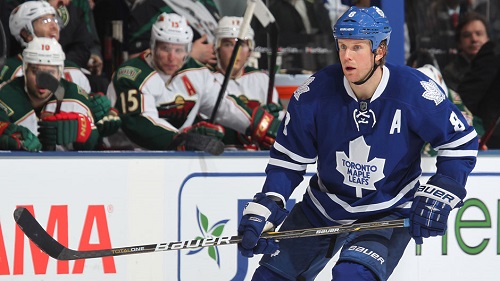 The second and final move of the day came later, when Rutherford addressed the backup goaltender situation by signing Anton Khudobin to a one year, $800,000 contract. Khudobin played admirably in relief of Tukka Rask in Boston last season. He posted a 9-4-1 record with a solid 2.32 goals against average and a .920 save percentage. Khudobin is younger than Dan Ellis, and will push starting goaltender Cam Ward for starts. Ideally, Khudobin could see as many as 20-25 games next season, and if the unfortunate circumstance of an injury occurs again to Ward, Rutherford feels confident that Khudobin can step in as the regular starter and win hockey games.
This signing was a steal for Rutherford, as he added a young goaltender that has proven himself at this level, at least with Boston's defense in front of him. The question will be if Khudobin can build off of last year's success without Zdeno Chara playing in front of him for a full season.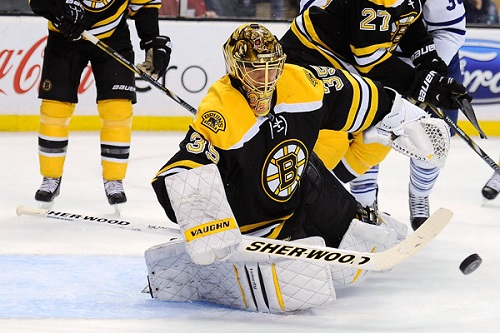 These two moves shore up depth in the organization, and the popular belief among Canes fans is that the team is now better based solely on the addition by subtraction principle. The Andrej Sekera for Jamie McBain swap, added to the signing of Komisarek, and the release of free agent Joe Corvo has the blue line looking bigger and stronger than it was a season ago.
Rutherford has hinted that a big name free agent could still possibly agree to a one year contract with the Hurricanes in the range of 3-3.5 million dollars before the free agent period ends. Speculation has run rampant here in Raleigh as to who the mystery free agent could be.
The Canes look better than they did last season already, but they could still use a few more pieces to become perennial playoff contenders. Day one of free agency is over. What will day two bring?