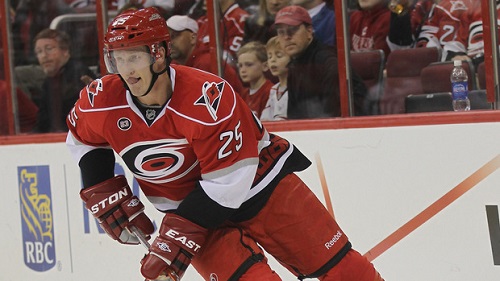 On April 2, 2013, Carolina Hurricanes defenseman Joni Pitkanen went hard into the boards behind his own net as he tried to beat an opponent to a loose puck for icing. The end result of the play was a broken heel for Pitkanen and he missed the team's remaining 13 games of the season.
Pitkanen returned to Raleigh yesterday for a check up on his broken heel, and the news that came from the office wasn't good for the Canes. Pitkanen's heel, while structurally healed, won't be strong enough to support his weight, and he will miss the entirety of the 2013-14 season.
While Carolina took measures to add depth to their defense this offseason, the loss of Pitkanen severely hurts the Canes' chances of making a playoff appearance, especially when you consider the new opponents that the Canes will have to be facing in the newly formed Metropolitan division.
The Hurricanes added defenseman Andrej Sekera during the 2013 NHL entry draft, and signed veteran defenseman Mike Komisarek to a free agent deal. In addition to the new faces, youngster Ryan Murphy may be expected to make the jump to Raleigh after having stellar years in juniors. Despite the additions, it may not be enough to make up a viable blue line against tougher opponents.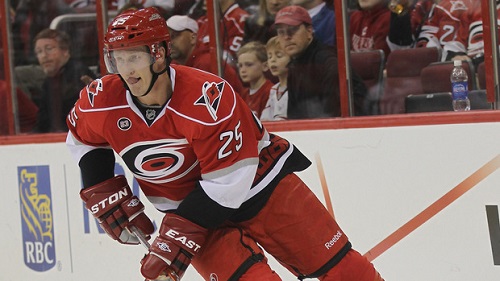 The Canes addressed the hole in the defense today by signing free agent defenseman Ron Hainsey to a one year, 2 million dollar contract that will have Hainsey almost surely playing in the top defensive pair this year. Hainsey is a veteran defenseman who's played with the Thrashers/Jets team for the last five seasons. A shot-blocking machine, Hainsey will be key in keeping pucks away from goaltender Cam Ward this season.
Expect Hainsey to eat up considerable minutes on the blue line this season. The loss of Pitkanen hurts the Canes, but the addition of Hainsey certainly takes the sting out of the blow.