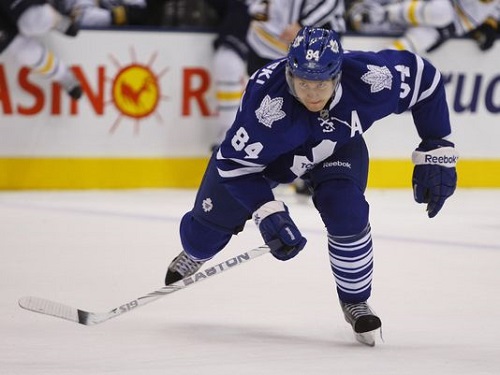 At last! The Washington Capitals have reached a reasonable agreement with a player who meshes perfectly into their new system. The organization welcomed former Toronto Maple Leafs center, Mikhail Grabovski into the club on Friday morning. Grabovski had been an unrestricted free-agent since July 4th when Toronto used a compliance buyout on him. Grabovski was signed to a $3 million deal under a 1-year contract with the Capitals, and another $1.8 million will be added to his bank account due to the buyout.
Washington has been on the lookout for an inexpensive player to fill the second-line center gap that free-agent Mike Ribeiro left behind with his move to Phoenix in July. George McPhee stated earlier this summer that he was finished signing players and was pleased with where his club was at. Now he's got to be thrilled.
Many believe that Grabovski is an upgrade from Mike Ribeiro. Not only is Grabovski an aggressive forward, but he knows how to play a solid defensive game. This is what the Capitals lack in their captain, Alexander Ovechkin; an offensive player with good defensive ability.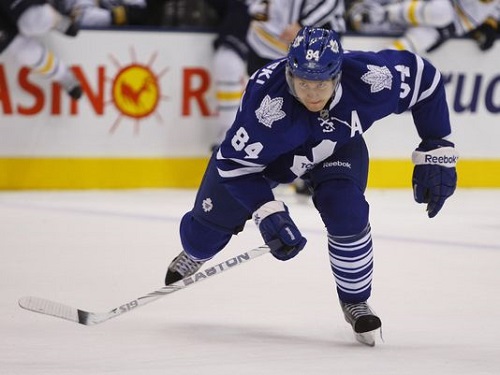 TSN's Gord Miller tweeted early Friday morning;
"At $3M on a 1-year deal, Washington's signing of M. Grabovski is a low-risk bet with lots is upside. If he scores 25+ again, it's a steal."
Miller is completely right. If Mikhail can put up at least 25 goals this upcoming season, this signing would be a bargain indeed, considering the Caps had limited cap space. It will be interesting to see how this season plays out with Grabovski playing on the second line in the nation's capital, with brand new teammates as well as a much quicker tempo under Oates' system, as opposed to that of his former head coach, Randy Carlyle. His arrival will allow Oates to be more creative with line combinations. I wouldn't be surprised if we end up seeing Oates sticking Mikhail on the top line with Ovechkin and Backstrom at some point this season.