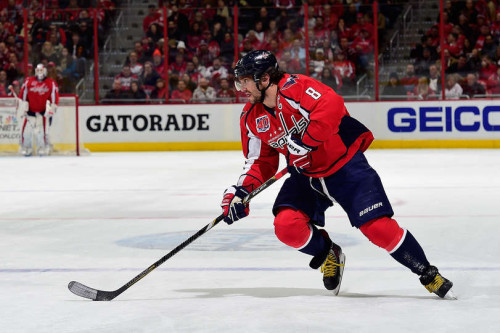 If you were a loyal Caps fan last night and stayed up to watch Caps vs. Flames, you were rewarded with a sweet, sweet 6-2 victory. Not only did you get to see an offensive showcase, and one of the best periods of hockey ever played by the Caps, but you got to see Captain Alexander Ovechkin score his 900th career point! This is a milestone that has never before been reached by a player in Capitals franchise history, and leave it to Ovechkin to to set another record. This makes Ovechkin the second-fastest active player to reach 900 points by doing so in just 764 games played. Jaromir Jagr reached this mark in 681 games.
Surely, Alex Ovechkin will go down in NHL history as one of hockeys greats, and is already a no-doubt hall of famer; but could he break one of Wayne "The Great One" Gretzky's records? If Ovechkin continues on the scoring rampage he's currently on and averages about 42.5 goals a season over the next 10 years, he would break Gretzky's standing record of 894 career goals.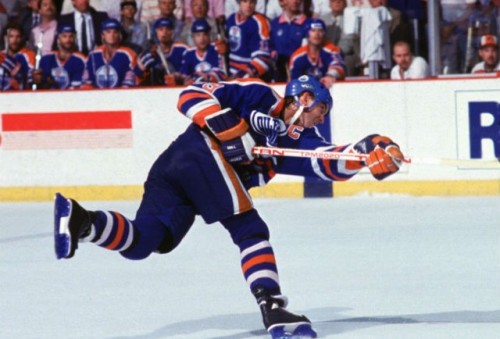 Gretzky is the rightful owner of over 50 records in the NHL, and I think we can assume that most of them are safely his. However, Ovechkin is on pace to surpass Gretzky in this category, given that he is able to stick around for ten more years. This would make Ovechkin 40 years old by the time he would retire, which certainly isn't out of the question given his passion for the sport, and his passion to score goals. Gretzky retired at the age of 38, and some say that he retired much too young. Ovechkin would also need to play longer than his current contract with the Capitals which will run out in 6 years. As long as Ovechkin ends up playing on a competitive team, he would be glad to keep his career alive.
All of this depends on how Ovechkin ages over time. His physical style of play could take a toll on his body later down the road, however thus far he has avoided all serious injuries (knock on wood) and remained healthy despite his aggressiveness on the ice, which is a good sign. After all, Russian Machines never break, right?
I believe that Ovechkin's competitive nature will drive him to play in the NHL for as long as possible, especially if he comes within range of breaking Gretzky's record. It may be too early to tell, but Ovechkin's numbers sure look promising.
Love Reading About Hockey?

Subscribe to keep up-to-date with the latest and most interesting hockey news!
| | |
| --- | --- |
| | We hate spam just as much as you |