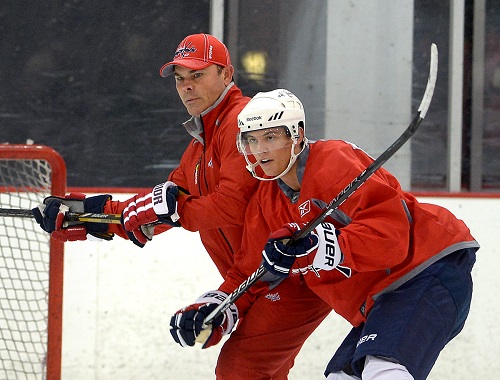 Andre Burakovsky, the Capitals' 2013 first-round draft pick, has signed a three-year entry-level deal with the organization as of Wednesday, September 4th.
Burakovsky, 18, is a Swedish left winger with a mean wrister, who loves to score goals. This kid is no stranger to professional hockey, as he is the son of former Ottawa Senator, Robert Burakovsky. Andre played 43 games for Malmo in the Swedish 1-league, represented Sweden in the 2012 U17 World Hockey Challenge, and the 2012 and 2013 U18 World Junior Championship tournaments, as well as the 2013 Five Nations U18 Tournament.
Although uncertainty loomed over Andre's plans for the upcoming season earlier this summer, General Manager, George McPhee has urged him to play in the Ontario Hockey League with the Erie Otters instead of opting to go into the AHL. McPhee feels that it would be best for Burakovsky's development to get accustomed to the North American style of play by playing with guys his own age, since he's been playing in a men's league over in Sweden.
"Learning the language better, learning the North American game, learning more about the Canadian-American culture. You just get a much more well-rounded player a year down the road having played in North America." George McPhee told CSN Washington.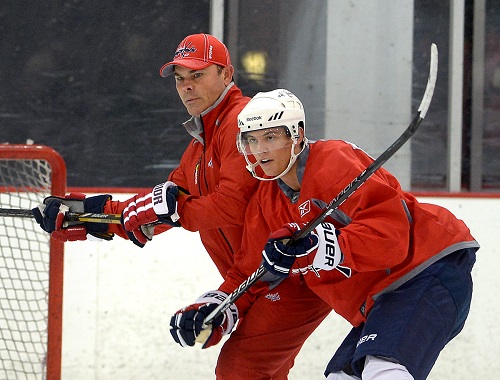 Burakovsky is currently participating in Capitals rookie camp at Kettler, among other top prospects such as Tom Wilson and Connor Carrick. The camp began last Wednesday and will end Monday with a game against the Philadelphia Flyers' rookies.
Keep an eye out for Andre Burakovsky in at least two years. Once he gets adjusted to the North American game he will, without a doubt, be an exceptional forward and a great addition to the Caps' roster. Personally, I see a wonderful skill set and such great potential in such a young prospect. I look forward to seeing him grow into his NHL career and become a Washington Capital.