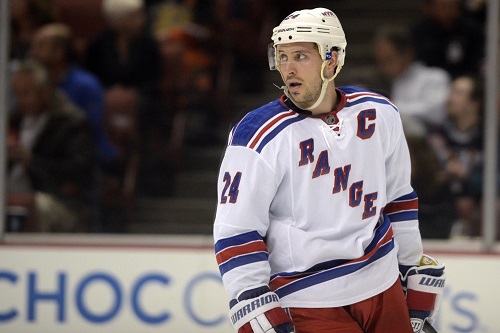 The past couple of weeks have been a roller coaster for the New York Rangers and Ryan Callahan. For as quiet as the Dan Girardi contract talks were, the negotiations with this looming unrestricted free agent were everything but that. After donning the 'C' on his sweater for three and a half years, and being a Ranger for over seven seasons, the 28 year-old Rochester, NY native is heading south to Tampa Bay. Coming back to Broadway is long time Tampa Bay Lightning star, Martin St. Louis.
When the rumblings of a potential Callahan trade first surfaced, it was not well-received among the Ranger fan base, which is understandable. Guys that play with Callahan's grit and lunch pail attitude are endearing to any fan base in any sport, but in hockey it means a little more. As important as those intangibles are, at the end of the day, they're intangibles. Steve Bartlett (Callahan's agent) overvalued those, and the initial reports of a seven year/$49 million dollar extension request were ludicrous. Callahan has never scored more than 29 goals in a season, or totaled more than 54 points in a season. After some back and forth (with the Callahan camp lowering their number to $6.5 million), the Rangers offered a six year/$36 million dollar extension. This is likely more than they wanted to pay, but sometimes you have to overpay a little to keep your guys. This offer still wasn't good enough for the Callahan camp, but according to the rumor mill, the two sides were able to agree on a $6.25 million annual hit. What ultimately sank the deal was a disagreement over a no-movement clause. Rangers GM Glen Sather couldn't afford to let Callahan walk for nothing at the end of this season, enter Martin St. Louis.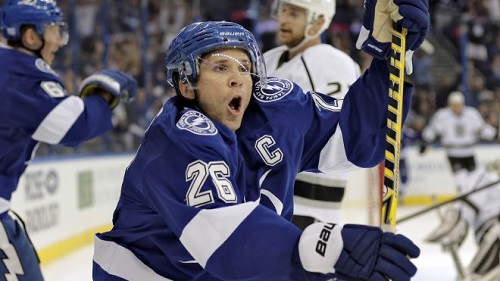 A month ago, if you had told me that Martin St. Louis' name would be prominent in the trade deadline rumor mill, I would have told you to take your pills since it was obvious you had forgotten to that day. After being initially snubbed for Team Canada in the Olympics (he would later be named an injury replacement for teammate Steven Stamkos) by his own GM (Steve Yzerman), we started to hear that St. Louis wanted out of the Sunshine State after the Olympics. Not only did he want out, but the only team he was willing to go to was the New York Rangers (he keeps a home in Connecticut). This rumor initially had some legs at the beginning of last week, but it quieted down as the days progressed. On the morning of today's deadline, the talks of a St. Louis for Callahan swap heated up again. In exchange for the former Lightning captain, Tampa Bay also receives the Rangers 2015 1st round draft pick, and a conditional 2014 2nd round pick (it becomes a first round pick if New York advances to the Eastern Conference Finals this season). If Callahan signs a contract extension with Tampa Bay, the Rangers would receive the Lightning's 2015 2nd round pick, and the Rangers would send their 2015 7th round pick back to Tampa Bay.
I'm not ashamed to say I like this trade a whole lot. I'm not anti-Callahan at all (the Rangers third jersey that hangs in my closet has Callahan on the back), but the contract demands from his side were just too unreasonable at the end of the day. Whether that was Callahan pulling the strings, or if it was his agent handling it, we don't know at the moment. It's common practice for teams to unload unrestricted free agents in their last year if there's no hope of getting a deal done, but teams don't always get a good return. I'm not crazy about the draft picks the Rangers gave up, but those picks will likely be in the early-to-mid 20s range anyway. At the end of this entire saga, the Blueshirts got a good return.
What the Rangers are getting is the reigning Art Ross Trophy winner (most points in the NHL regular season), and a guy that has been consistently producing at a high-level for over a decade. Since 2002-03, he's never had less than 61 points in a full NHL season (60 total in the 48-game shortened season last season). He still has one year remaining at an affordable five million dollar cap hit. One argument against St. Louis is that he's old. Yes, he's 38, but take a look at his stats, and find me any indication that he's starting to regress. Ryan Callahan has missed seventeen games this season, Martin St. Louis has only missed seven games since 2002-03, so durability is a non-issue (credit to Bloomburg View sports columnist Kavitha Davidson for that stat – @kavithadavidson) Another argument is that many of his points in recent years have come because he's riding shotgun to Steven Stamkos. Stamkos hasn't played since November 11th, but St. Louis has posted 22 goals and 23 assists in that 45 game span (Stamkos returns to the line-up tomorrow).
When your captain, who happens to be a fan favorite, gets traded, it's tough to swallow initially. But if you take the emotions out of this deal, Glen Sather did well with the hand he was dealt. The team isn't old, but they aren't young either. They're in a "win-now" mode, and that window will only last another couple of years. I can't see fault in getting a guy who continues to produce at a top-level, for a guy who was going to leave for the highest bidder this summer.
Minor Blueline Addition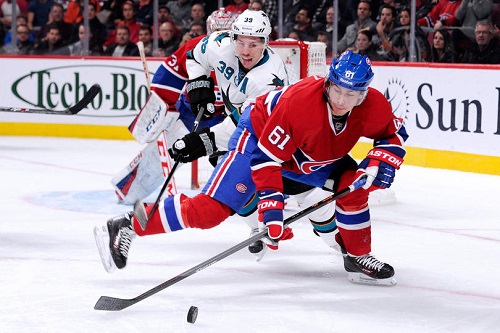 -The Rangers made an additional, minor move on deadline day. They acquired Canucks Defenseman Raphael Diaz in exchange for their 2015 5th round pick. The Rangers top six defensemen are set, but Diaz gives them quality depth to go along with Justin Falk if any injuries happen.
Love Reading About Hockey?

Subscribe to keep up-to-date with the latest and most interesting hockey news!
| | |
| --- | --- |
| | We hate spam just as much as you |