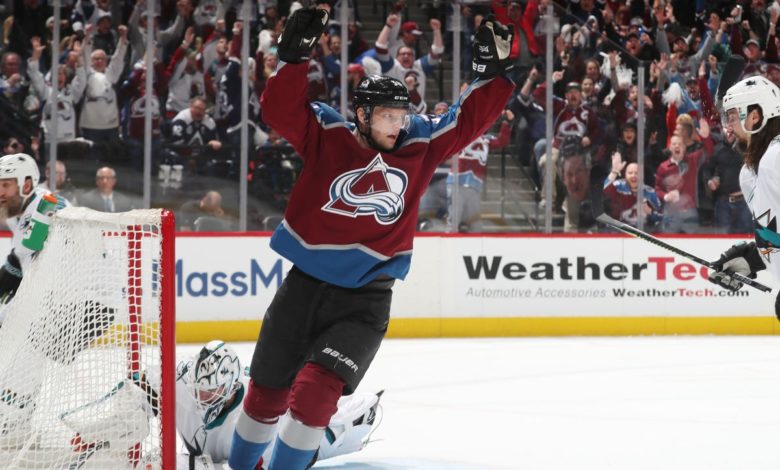 Carl Soderberg, who spent the last half of the 2021 season with the Avs, is going to play for Malmö in his native Sweden next season.
He was an unrestricted free agent.
The Sweden-born forward was a second-round pick of the St. Louis Blues (No. 49) in the 2004 NHL Draft. A homesick Soderberg left his first Blues training camp in September of 2006 at age 20 rather than report to the team's AHL affiliate.
He played 10 seasons in Sweden before leaving his homeland again late in 2012-13 to join the Boston Bruins, who acquired him in a June 23, 2007 trade. But Swedish hockey officials blocked the move, hoping it would compel Soderberg to play for his country in the IIHF World Championship.
Soderberg, the leading scorer in the Swedish Elite League that season with 31 goals and 60 points in 54 games, refused to play for the national team. The standoff ended with Soderberg joining the Bruins and making his NHL debut against the Pittsburgh Penguins on April 20, 2013. One day later, he assisted on a Jaromir Jagr goal for his first NHL point in a 3-0 win against the Florida Panthers.
That spring, Soderberg became the second player in Bruins history to make his Stanley Cup Playoff debut in the Final when he played Game 5 against the Chicago Blackhawks.
Soderberg quickly produced in 2013-14 after an ankle injury sidelined him for the first six games of the season. He had three assists while helping the Bruins win the first three games he played. He finished tied for third on the Bruins in assists (32) and fifth in power-play goals (five).
That spring, Soderberg dressed for all 12 of Boston's playoff games. He scored his first Stanley Cup Playoff point in Game 4 of the Boston's Eastern Conference First Round win against the Detroit Red Wings. His first playoff goal, in Game 5 of a second-round loss to the Montreal Canadiens, was part of a three-point game in a 4-2 Bruins win.
After Soderberg finished 2014-15 tied for third among Bruins scorers (44 points), the pending free agent was to the Colorado Avalanche on June 25, 2015 for a sixth-round pick in the 2016 NHL Draft.
The Avalanche signed Soderberg to a five-year contract June 26, 2015 through 2020 but traded him to the Arizona Coyotes on June 25, 2019.
Soderberg, 35, played 597 career games amassing 110 goals, 187 assists for 297points between Boston, Colorado, Arizona and Chicago.