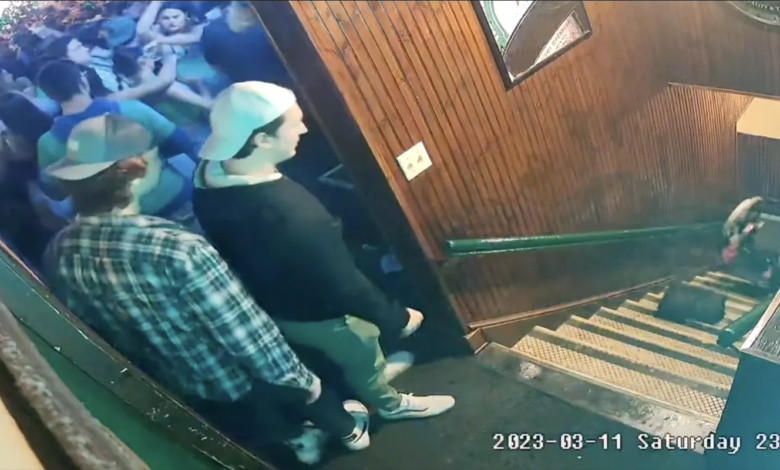 We often make bad decisions when we are young and stupid, but Carson Briere apparently hasn't learned from his mistakes. Briere was kicked off the Arizona Sun Devils hockey team for "conduct detrimental to the team" earlier in his collegiate career. Now, the 23-year-old is making headlines for all the wrong reasons.
Carson was caught on tape making a terrible decision just a day after his father, Daniel Briere, was named General Manager of the Philadelphia Flyers. The video appears to have been captured by a security camera at a local bar or club. Carson can be seen getting into a wheelchair while standing at the top of the stairs.
That's when things start to go south. Briere and a friend start pushing the chair towards the stairs, and then Briere shoves it down the stairs.
I usually don't post anything serious on my twitter but something happened Saturday night and just can't stomach the thought of this kid getting away with it. In the video below is a @MercyhurstU student and is currently on the @HurstMensHockey team. Carson Briere. pic.twitter.com/kWWlEYEc7V

— julia (@juliazukowski) March 14, 2023
As the chair falls, it appears to be severely damaged before coming to a halt on the ground below.
This is a terrible choice that reflects a very bad character. Briere is no longer a young child making a bad decision; he is an adult making a bad decision.
— Mercyhurst University (@MercyhurstU) March 15, 2023
Briere is expected to face consequences for his actions, which reflects poorly on the player.
Just gonna repost this in the larger thread because it's actually important and a great take. pic.twitter.com/CAe71830PL

— ScottyDon't (@WatchYoJetBwo) March 14, 2023