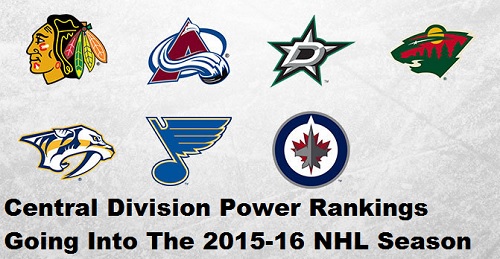 CENTRAL DIVISION POWER RANKINGS
The dust has settled on the 2015 NHL Free Agency period. While there are still a few decent players left on the open market, I'll be examining each division (you can find the Pacific Division rankings here), and ranking the teams on where they are after their additions and subtractions. Today we'll take a look at the Central Division, home of the defending champion Chicago Blackhawks.
CHICAGO BLACKHAWKS
Key Additions: C Artem Anisimov, C Marko Dano, LW Ryan Garbutt, LW Jeremy Morin, D Trevor Daley
Key Departures: LW Brandon Saad, LW Patrick Sharp, D Johnny Oduya, LW Antoine Vermette, C Brad Richards, G Antti Raanta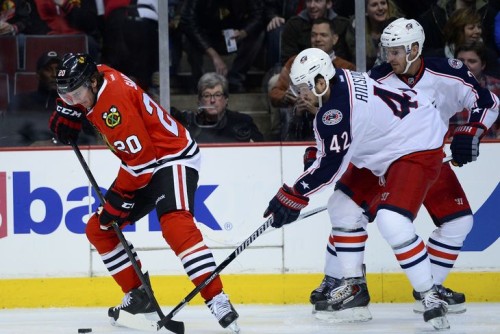 -The Blackhawks won the Stanley Cup for the third time in the past six seasons, but for the second time following one of those championships, GM Stan Bowman had to do a partial dismantling of the roster. In order to keep guys like Patrick Kane, Jonathan Toews, and Duncan Keith (among others), guys like Brandon Saad and Patrick Sharp had to be moved (Hawks fans continue to keep their fingers crossed that someone will take Bryan Bickell off of their hands). The Saad trade to Columbus had the Chicago fan-base up in arms, but getting back Anisimov gives them a quality center that can kill penalties, and Dano is a very good prospect who got some NHL experience last season. Sharp had to be traded, but getting back Garbutt gives them quality depth, and Daley will fit in nicely on the Hawks second pairing. Chicago will be a younger team next year, and Coach Joel Quenneville will need to have a longer leash than he usual does with younger players.
ST. LOUIS BLUES
Key Additions: RW Troy Brouwer, C Kyle Brodziak
Key Departures: RW TJ Oshie, D Barret Jackman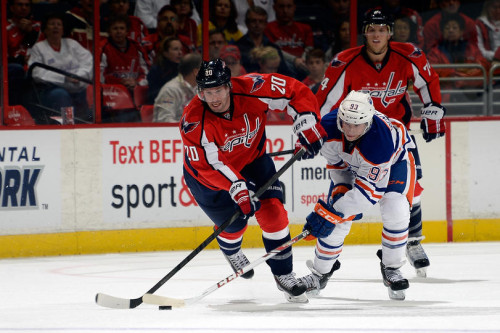 -After a disappointing first round playoff exit in a season where they won their division, GM Doug Armstrong shook up the Blues roster, sending TJ Oshie to the Washington in exchange for winger Troy Brouwer. What they lose in Oshie's shootout wizardry, they gain in the brawny Brouwer (6'3″ – 215 lbs). You'd think Oshie's offensive production (19G / 36A) would be much higher than Troy's, but he only registered 12 more points (Brouwer had 21G / 22A). The Blues have a deep blueline, so losing Jackman isn't too big of a deal, and Brodziak gives them a defensive-minded forward to fill out the bottom six forwards. Just like last season, St. Louis needs either Brian Elliott or Jake Allen to truly step up and take over the crease if they want to get deeper than the first or second round of the playoffs.
MINNESOTA WILD
Key Additions: G Devan Dubnyk, C Zac Dalpe
Key Departures: C Kyle Brodziak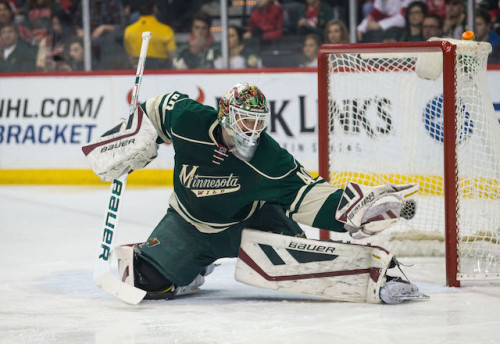 –Wild GM Chuck Fletcher didn't have much to do this past off-season besides getting his goalie situation squared away, and that he did. Trade deadline acquisition Devan Dubnyk signed a six year/$25 million extension, and Minnesota's revolving door crease should finally come to an end. After a terrible start to the season, the Wild had an incredible run from late January through the first round of the playoffs, but were quickly taken care of by the eventual-champion Blackhawks in the second round. Having Dubnyk as the clear-cut number one should prevent such a terrible start to the season, and should allow them to finish higher in the standings this season. Dalpe slides in to Brodziak's old role in the bottom six forwards.
DALLAS STARS
Key Additions: LW Patrick Sharp, G Antti Niemi, D Johnny Oduya
Key Departures: G Jhonas Enroth, C Shawn Horcoff, LW Ryan Garbutt, D Trevor Daley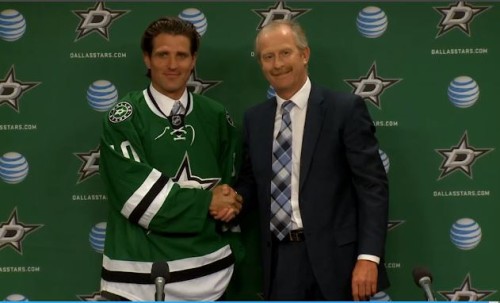 -After giving the Ducks all they could handle in the first round of the 2013-14 playoffs, Dallas missed the playoffs last season. They weren't a bad team, but they weren't good enough in arguably the league's toughest division. They addressed their goaltending issues by acquiring Niemi from the San Jose Sharks, and it will be an open competition between Niemi and Kari Lehtonen for the starting job in 2015-16. Oduya slides right in to Daley's old spot, but will provide a strong veteran presence on what is a very young blueline (he and Alex Goligoski will be the only blueliners above the age of 30 when the season starts). The biggest addition was Patrick Sharp, and he'll get a chance to shine somewhere in the Stars top six forwards. His production dipped last season, but he'll also get more ice time in Dallas than he did in Chicago.
NASHVILLE PREDATORS
Key Additions: C Cody Hodgson, D Barret Jackman
Key Departures: D Cody Franson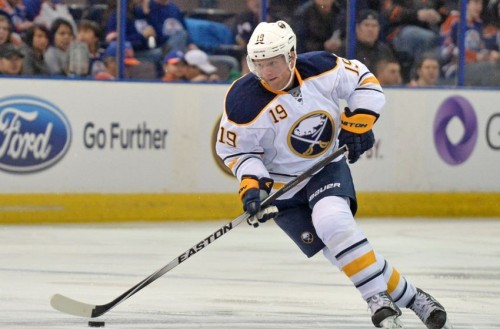 -Considering the Predators finished the season with 104 points, having them ranked fifth in their own division is a steep decline. A lot of those points came early in the season when Nashville was rolling, and they didn't play well down the stretch and in their first round series against Chicago. The argument could be made that they should be higher than Dallas, but in a division where every other team made moves to get better (except Winnipeg), all Nashville did was add Cody Hodgson and Barret Jackman. Jackman is a fine addition for any blueline, but GM David Poile is banking on a change of scenery to help the 2008 tenth overall pick (Vancouver) improve. Nashville benefits from the fact that the Pacific isn't a deep division, so both Western Conference Wild Card spots will likely come from this division again.
COLORADO AVALANCHE
Key Additions: C Mikhail Grigorenko, C Carl Soderberg, LW Blake Comeau, D Francois Beauchemin, D Nikita Zadorov
Key Departures: C Ryan O'Reilly, C Daniel Briere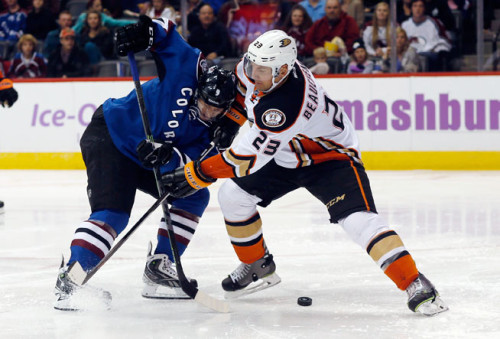 –Colorado went from winning the Central in 2013-14 to finishing at the bottom of the division last season. Depth was an issue for the Avs last season, so they ended their on-going saga with Ryan O'Reilly and sent him to Buffalo in exchange for Grigorenko (21 years old) and Zadorov (20 years old). Both guys fit right in to a team loaded with young talent (Nate McKinnon – 19, Gabriel Landeskog – 22, Matt Duchene – 24, & Tyson Barrie – 23). Soderberg is a well balanced player that will anchor their third line. Beauchemin may be on the older side, but he gives them a reliable and physical presence on the blueline. If they weren't in such a tough division, they would have a better shot at the playoffs.
WINNIPEG JETS
Key Additions: C Alexander Burmistrov
Key Departures: LW Michael Frolik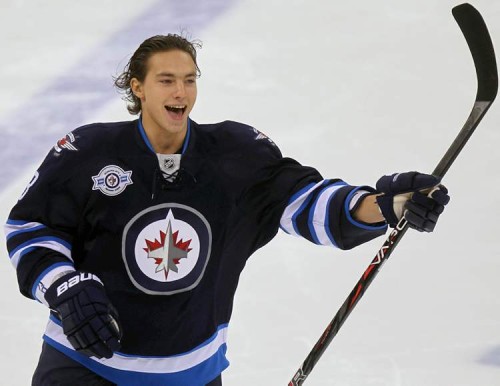 -Putting Winnipeg in the basement of this division was tough coming off the franchise's first playoff appearance since 2007. Losing Michael Frolik may not sound like a big loss, but he's great at killing penalties and fit in well with the Jets roster. The addition/return of the skilled Burmistrov should provide an offensive boost to a middle-of-the-pack offense. There's no doubt that the Jets are a physical, scrappy team that can win a good amount of hockey games, but they're the victims of being in the deepest division in the league. I don't think they will take a step back this year, but it's going to be awfully tough for them to take a step forward.