Featured
Championship Shenanigans: Sask Senior Men's Team Steals Zamboni for Victory Lap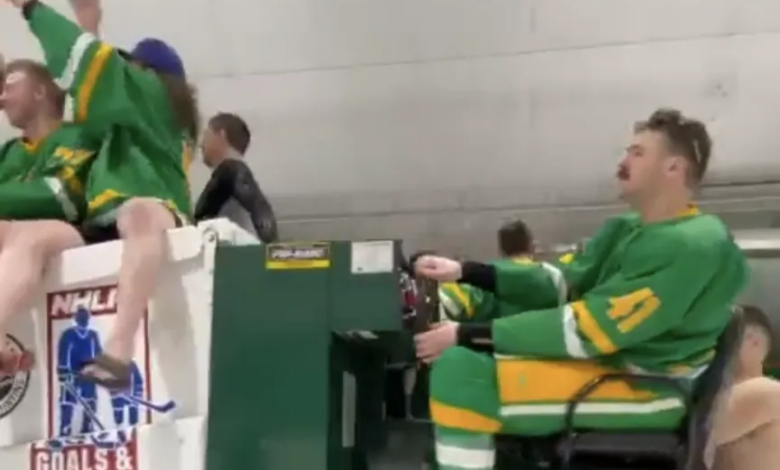 If you ever have the chance to watch men's senior hockey, you should never pass it up. The overall atmosphere in the arena, the level of competition, and the physicality are all sights to behold. Over the weekend, a collection of individuals created yet another must-see moment.
After winning the QVHHL championship, the Balcarres Broncs celebrated in a way that you'd never see in the NHL. The party appears to begin in the locker room with friends and family.
She could be a long night pic.twitter.com/kQlQGx7Jgt

— Broncs (@BroncsBronx) April 2, 2023
A short time later, the celebration appears to have spilled back onto the ice, where the team grabbed the Zamboni to celebrate their victory.
They are a different breed out in Balcarres… 😂@BroncsBronx = QVHHL Champs! pic.twitter.com/VNqsL0fvRs

— Monday Nooner (@MondayNooner) April 2, 2023
— Tyrel Getz (@Tee_etz) April 2, 2023
If this isn't the most Saskatchewan Senior Hockey thing you've ever seen, I'm not sure what is.