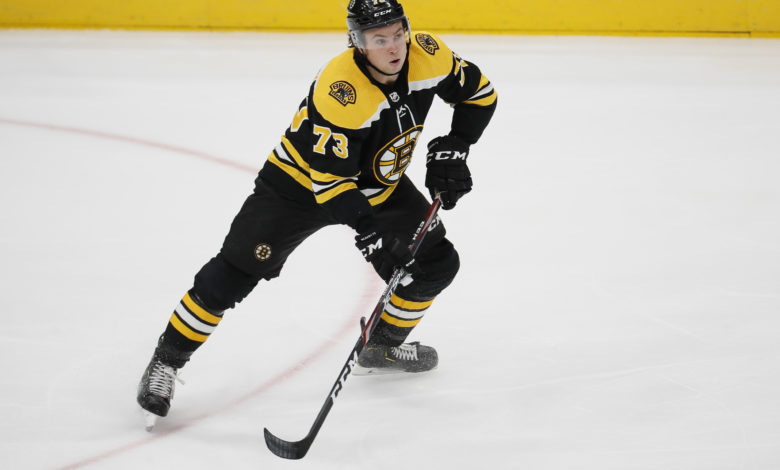 The #1 defenseman for the Boston Bruins is here to stay.
Charlie McAvoy has signed an 8 year contract worth 76 million in total (9.5M AAV).
Bruins and Charlie McAvoy have agreed to terms: 8 years and $9.5 M AAV
$26.5 M in signing bonuses, $49.5 M in salary for $76 M total. @TSNHockey @TheAthletic

— Pierre LeBrun (@PierreVLeBrun) October 15, 2021
McAvoy watched this offseason when several comparable NHL defensemen signed contracts, including Miro Heiskanen of the Dallas Stars (eight years, $67.6 million), Seth Jones of the Chicago Blackhawks (eight years, $76 million), Cale Makar of the Colorado Avalanche (six years, $54 million), Dougie Hamilton of the New Jersey Devils (seven years, $63 million) and Zach Werenski of the Columbus Blue Jackets (six years, $57.5 million).
"Just playing hockey, that's it," McAvoy said Sept. 25. "Obviously all those D-men, I'm very happy for them. I know quite a few of them, couldn't be happier for them. They're all very well deserved. But for me, just excited about this year, excited about the group we have."
McAvoy was tutored by Zdeno Chara early in his NHL career before the former Bruins captain agreed to a one-year contract with the Washington Capitals on Dec. 30, 2020. He finished fifth in voting last season for the Norris Trophy, given to the best defenseman in the NHL, after scoring 30 points (five goals, 25 assists) in 51 games last season. He has scored 122 points (24 goals, 98 assists) in four NHL seasons, all with Boston.
"I haven't heard any indication that Charlie wouldn't want to play here for his whole career," Neely said. "So that's what we're looking towards and hopefully we can get something done that gives him an opportunity to do just that.
"Charlie, he's embraced Boston. He went to college here (Boston University). I think he likes the city, loves the sports environment, loves our fan base. Playing in front of a packed house every night is certainly something special. … I haven't seen or heard anything from Charlie that gives me any reason why he wouldn't want to play here as long as possible."