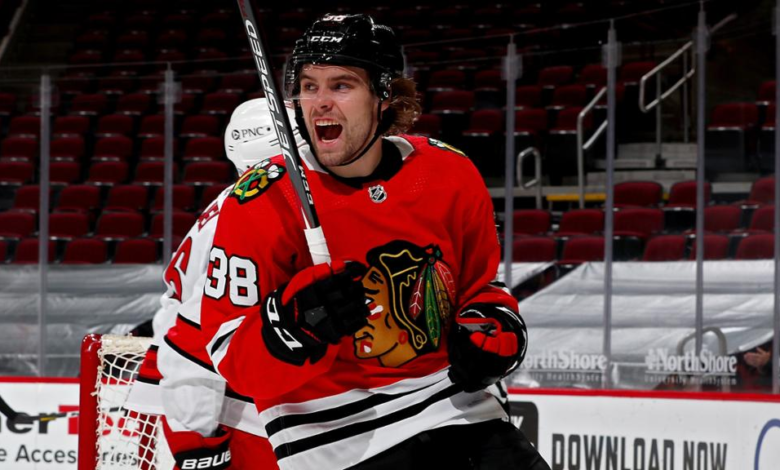 The Hawks re-signed forward Brandon Hagel to a three-year contract with a $1.5 million cap hit Friday.
Hagel received a qualifying offer July 26 that kept him a restricted free agent without arbitration rights, making it essentially guaranteed the Hawks would eventually re-sign him this summer but removing any urgency in doing so. The eventual $1.5 million settling point is extremely affordable for the Hawks.
https://twitter.com/Bhags9/status/1423645593323380740
The Saskatchewan native, who turns 23 on August 27, used his speed, forechecking and work ethic to break out as an NHL rookie last season and prove his value to the team.
He finished fifth on the team with 24 points (including nine goals and 15 assists) in 52 games. He improved as the season progressed, too: after tallying seven points and averaging 13:11 ice time over his first 24 games, he accumulated 17 points and averaged 14:41 ice time over his final 28 games.
"Brandon's ascension to a regular role last season provided a huge boost to our team," Hawks general manager Stan Bowman said in a statement. "We were quite pleased with the growth he showed in his game and ability to handle tougher assignments. His continued development at this level will allow him to be a valuable contributor to our offense moving forward."
Hagel will compete in a crowded forward group to keep his top-nine wing role next season.