Featured
Winnipeg Jets
Connor Hellebuyck's Reported Disinterest in Extension Leaves Jets Management Scrambling for Solutions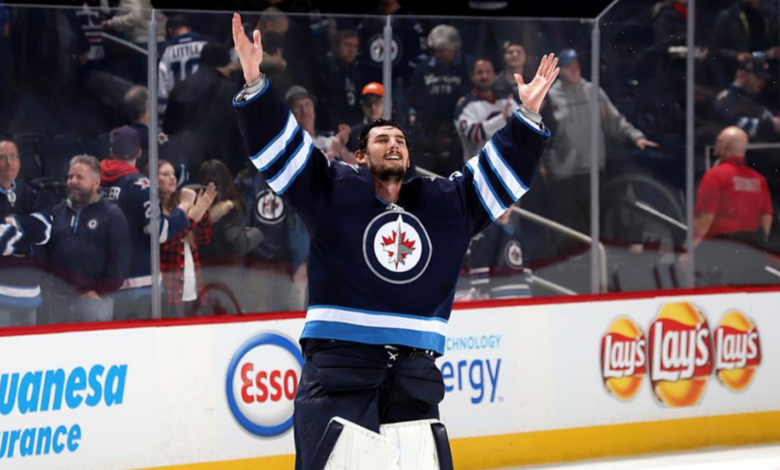 According to The Athletic, goaltender Connor Hellebuyck has no interest in signing an extension with the Winnipeg Jets.
Hellebuyck can sign a new contract with Winnipeg as of July 1 and has one season left on his current $6.16 million deal. He is seen as one of the top trade candidates this summer.
Pierre-Luc Dubois, the Jets' standout center and restricted free agent, is said to have just notified the team that he is not interested in signing a contract extension and is instead looking for a new team to call home elsewhere.
Hellebuyck just completed a strong 2022–23 season that included a league-leading 64 starts, a.920 save percentage, and 31.1 goals saved over average. He was nominated for the Vezina Trophy for the third time in the previous six seasons as a result of his achievements.
In the fifth round of the 2012 draft, the Jets selected Hellebuyck, who has been the team's starting goalie since 2016–17. He has helped lead Winnipeg to the postseason in five of the last six years, and he has a career record of 238-154-37 with a.916 save percentage.
This spring, the Jets were defeated by the Vegas Golden Knights in the opening round. Winnipeg is anticipated to experience substantial changes before the 2023–24 season due to trade rumors involving its star players and a roster size of only 15 players at the moment.