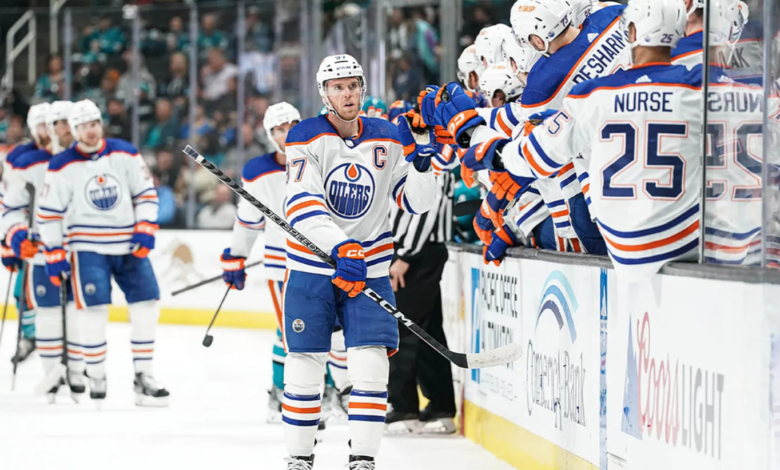 The captain of the Edmonton Oilers, Connor McDavid, has consistently shown that he is a very unique talent. On Saturday, he joined an extremely select club of players in the annals of the National Hockey League.
McDavid became just the 6th player in NHL history to accumulate 150 points in a single season on a Saturday when every team in the league was in action. When he picked up a rebound in front of an open Sharks goal in the first period of a game between the Edmonton Oilers and the San Jose Sharks, McDavid achieved the feat. Although it was a significant accomplishment, McDavid's goal may have been the easiest of the season.
Connor McDavid stuffs the juicy rebound into the yawning cage for his 150th point of the season!#LetsGoOilers pic.twitter.com/4AKtpZ6fCx

— Hockey Daily 365 l NHL Highlights (@HockeyDaily365) April 8, 2023
The only players to ever surpass 150 points in a single season are McDavid, Wayne Gretzky, Mario Lemieux, Steve Yzerman, Bernie Nicholls, and Phil Esposito, all of whom are NHL legends.