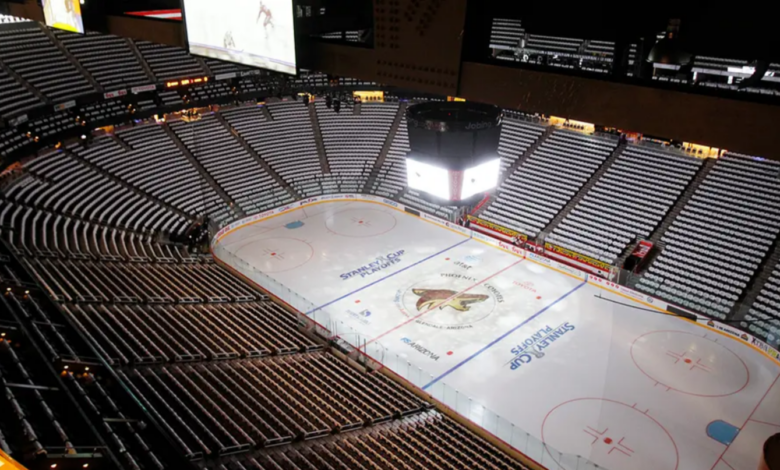 The Arizona Coyotes are seeking to stay in Arizona and find a new home nearby after people rejected their plans to develop a $2.1 entertainment zone in Tempe in a referendum on Tuesday. In a bizarre move, they asked Twitter users for advice on where to locate a new rink.
Their approach got weirded on Friday when the Coyotes went again on Twitter with a "if this gets X number of likes, we'll do this," strategy that was most popular in the mid-late 2010s, telling fans it will reveal its new arena plans if they reached 20,000 likes.
Pack, if this tweet gets 20k likes by the end of the day we will leak our new arena plans.

— Arizona Coyotes (@ArizonaCoyotes) May 19, 2023
They posted the most absurd link for fans to discover, only to end up on a page where a play button awaits. If you click, you will be watching a 10-hour long looping video of Rick Ashley's Never going to give you up.
The wait is over. Click the link below.https://t.co/nGnRYZMkcp

— Arizona Coyotes (@ArizonaCoyotes) May 19, 2023
This is hands down the dumbest move I have ever seen an NHL franchise make, especially one that is trying to show the league that it can be a market and a real competitor.
I am sorry but I am done with the shenanigans from the Coyotes who have just signed their death wish when it comes to having fans on their side to get a new arena in Arizona.
The @ArizonaCoyotes joke about new arena plans with fans on Twitter.https://t.co/QdX8lwIkZD

— NHL.com (@NHLdotcom) May 19, 2023
They need to be relocated – and to get a new team handling social media!