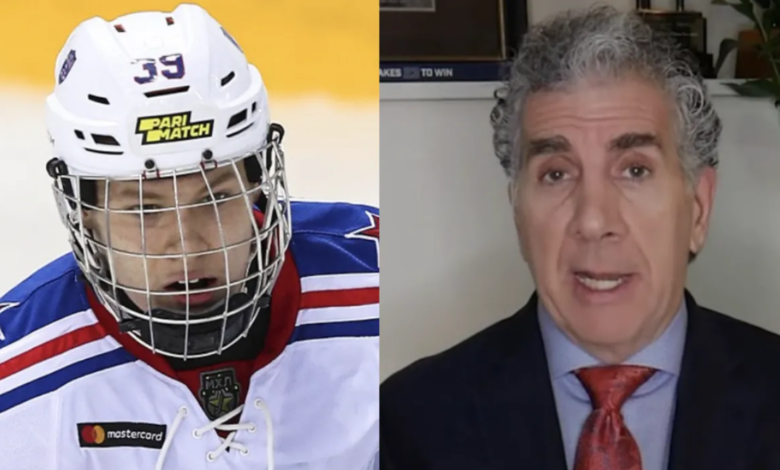 One of the most controversial prospects in recent memory is Matvei Michkov. The state of his contract in Russia is really concerning.
Given this, Michkov was ranked sixth overall by Craig Button, who today revealed his consensus rankings.
This is acceptable, but his comparable player is causing concern.
One of the finest athletes who never competed in the NHL is Valeri Kharlamov.
His career was sadly cut short when he died in a vehicle accident in 1981.
The fact that Michkov's NHL Comparable never ever participated in the league, though, is perplexing.
BRO NEVER PLAYED AN NHL GAME AND WAS BORN IN 1948 WTF pic.twitter.com/hTicDxlLlp

— Aaron Itovitch (@itovitch) May 5, 2023
It should be noted that Button last likened Nail Yakupov, the greatest draft bust in NHL history, to Kharlamov.
It doesn't take a genius to make the connection between Michkov and Yakupov, and clearly Kharlamov is their comp just for the sake of having a Russian.
Button's choice to prioritize nationality over player archetype is disappointing.
No doubt Connor Bedard is No. 1, but who's next?

With Monday's much-anticipated #NHLDraft Lottery looming, @TSNBobMcKenzie reveals the Top 12 prospects in his Lottery Edition prospect ranking: https://t.co/jCqUDqVirf pic.twitter.com/qYO5oc8ti2

— TSN (@TSN_Sports) May 5, 2023