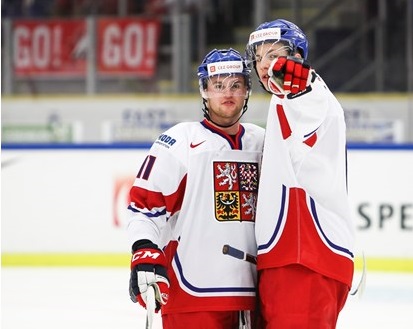 Team Czech had to take the lead in this game five times, but the fifth time was the charm as they beat Team Canada 5-4 in a shootout victory.
The victory is a bit of a surprise after the Czech team was defeated by Team USA 5-1 in their first game of the tournament.
Michal Plutnar put the Czechs ahead 2-1 late in the second period with a slap shot from the blue line but he would nullify the lead when he took a roughing minor at the end of the period. Team Canada would capitalize on the opportunity early in the third and tie the game for the second time.
Moments later, Canada's Connor McDavid would take a hooking penalty that ended a Canadian power play and set up a 4-0n-4 situation. Two seconds into the 4-on-4 Vojtech Tomecek put the puck between Canadian goaltender Jake Paterson's legs. Tomecek's goal made the score 3-2.
However, Canada would tie it again on a shorthanded goal from Aaron Ekblad which beat Czech goaltender Marek Langhammer, who couldn't seem to make the timely saves throughout the game that would allow the Czechs to maintain the lead. The Czechs were still on the man-advantage when Jakub Vrana would score and the Czech team would gain the lead for the fourth time in the game.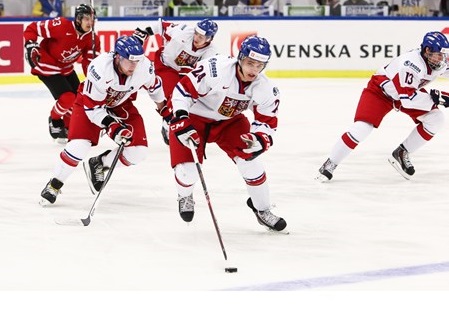 16 seconds later Langhammer would allow another goal as Team Canada tied it up, yet again.
The resiliency of the Czech team would eventually payoff, forcing the game into overtime and eventually a shootout where Dominik Simon would score the shootout goal that sealed the victory and shocked Team Canada.
Defenseman Petr Sidlik was awarded player of the game for the Czech team.
Czech is now 4th in Group A with the two points they earned in the shootout victory and their record is 1-1-0.